Banana Walk one of Patongs newer shopping centers located on the Beach Road just a few meters to the south of Soi Bangla next to Banana Disco. Banana Walk with it's three floors, covers over 4000 square meters of pure shopping all in a modern design. The lighting during nighttime adds to the kind of futuristic feeling you get when walking around. Banana Walk is more than just shopping, here you can also eat, drink and even visit a spa for some me time or why not get a haircut at the barbershop.
The French were expelled from Siam in 1688 however, following the 1688 Siamese revolution.
As mentioned you can eat and drink here at one of the many restaurants located here, and as in most modern shopping centers you will find the more known franchises, KFC (Kentucky Fried Chicken), Swensens Ice Cream, The Coffe Club, Sizzler (famous steakhouse, with a great salad bar), Segafredo Zannatti Espresso, Wine Connection (where you can not only buy great wines to a good price, you can also enjoy Thai or International food here), Yoshinoya (Japanese fast food) and a Beer Garden with live music in the evenings located in the middle of the ground floor.
There is a few ATM's in case you are running short of funds while shopping or eating. If you are in the need of some grocery shopping, Villa Market here is recommended. Villa Market got plenty of imported food, snacks and goods, in case you need something during your stay it might be worth paying a visit. If you are in the need of a Pharmacy / Hygienist we'll recommend Boots.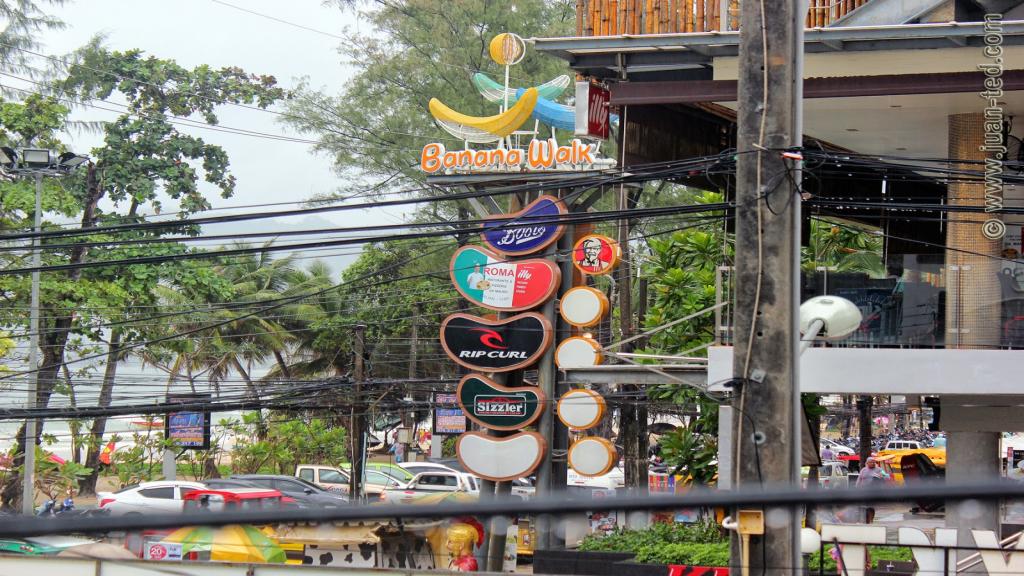 Banana Spa here offers face treatments, cleansing and relaxing massage. Nail Club is a great place to visit if you need to get your nails done. iBeat is an Apple retailer, Dotlife got plenty of electronic gadgets and Siam Pearl for the lovers of pearls and jewellery.
The top floor is dedicated to mostly fashion and sports, with stores like Quicksilver (Beach and Swimming wear), Coco (Gifts, Hats and earrings). There is a Korean barbershop here in case you need to trim your hair. And if you are looking into improving yourself, Momento Aesthetic Centre, offers plastic surgery, thread lift, laster, Botox and filler.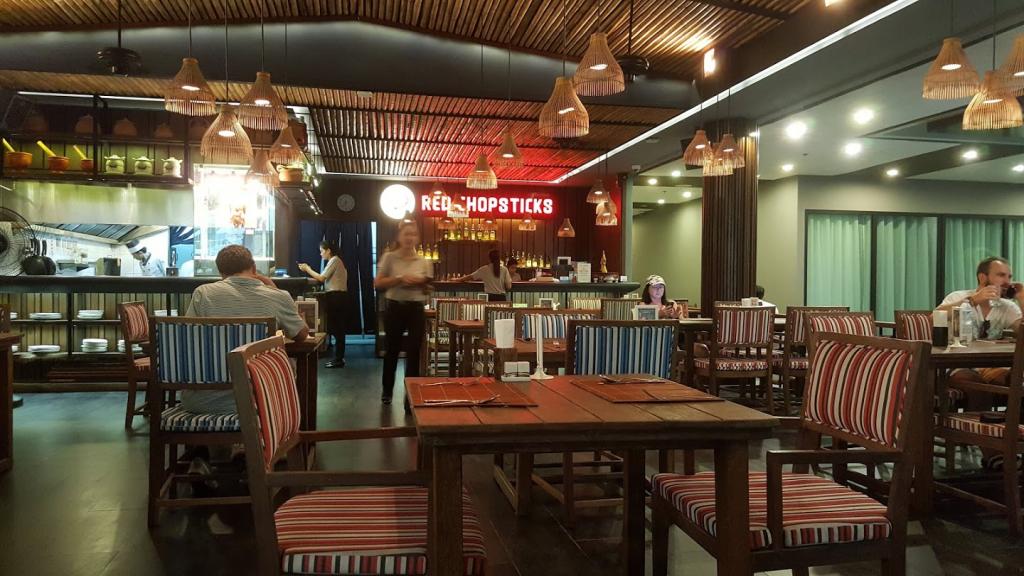 Banana Walk is a great place for some light shopping, eating or just a bit of relaxing due to the great location just next to the beach.
Open Monday to Sunday 11 to 23, Located on the Beach Road, next to Banana Disco.