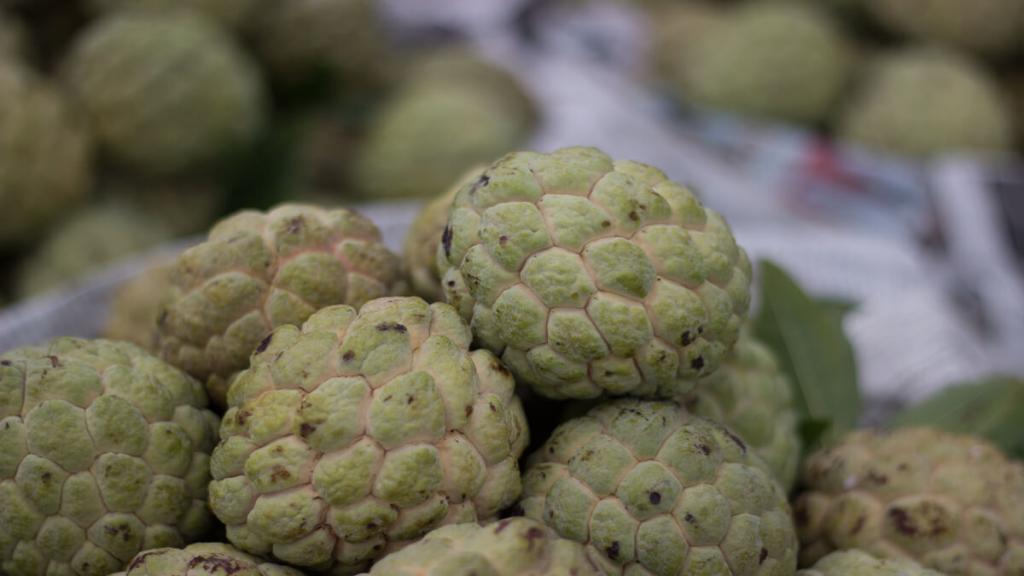 Thai name: Noi-na
Season: June to September

Also known as sugar apple, this fruit has a lumpy green skin covering masses of sweet, scented white flesh: in most varieties the fruit can easily be divided into two pieces by hand and the creamy flesh eaten with a spoon. Custard apples also form the base for a delicious ice cream, served in Thai restaurants. The main growing areas are the north-central provinces such as Phetchabun and Nakhon Ratchasima, and the peak fruiting season lasts from June to September.
Phuket is divided into 3 districts ( Amphoe ), which are further subdivided into 17 subdistricts ( tambon ) and 103 villages ( muban ).