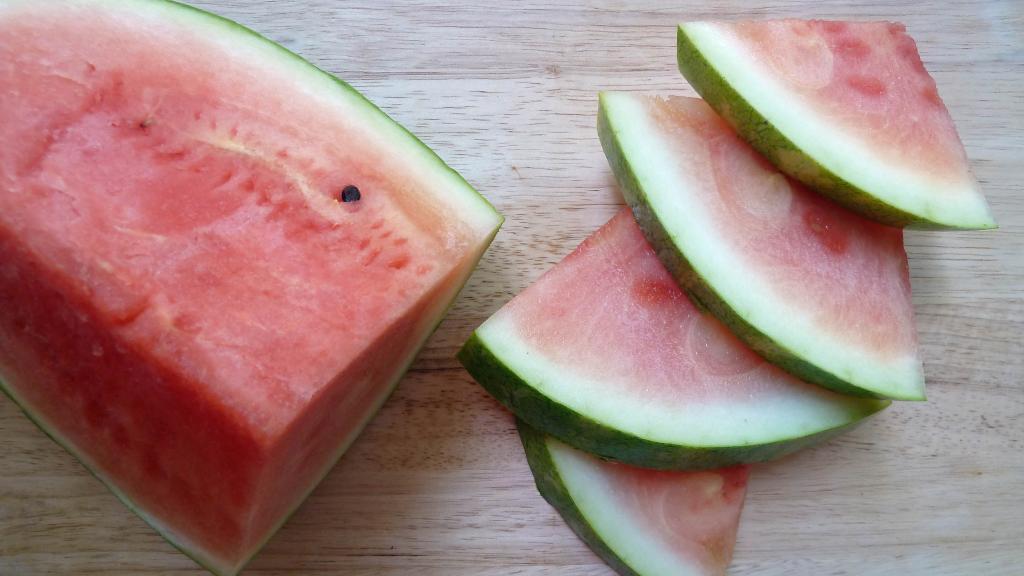 Thai name: Taeng-mo
Season: October to March

Sweet and refreshing, ruby-red chunks of watermelon are an essential part of nearly every fruit platter. In Thailand, pieces of watermelon are often dipped into salt before eating; the delicious juice is also extracted and widely sold as a beverage. Watermelons are grown in most parts of Thailand and are available throughout the year, though March is the peak of the season.
Islanders engage in a lively tourist trade, catering to snorkellers and scuba divers.