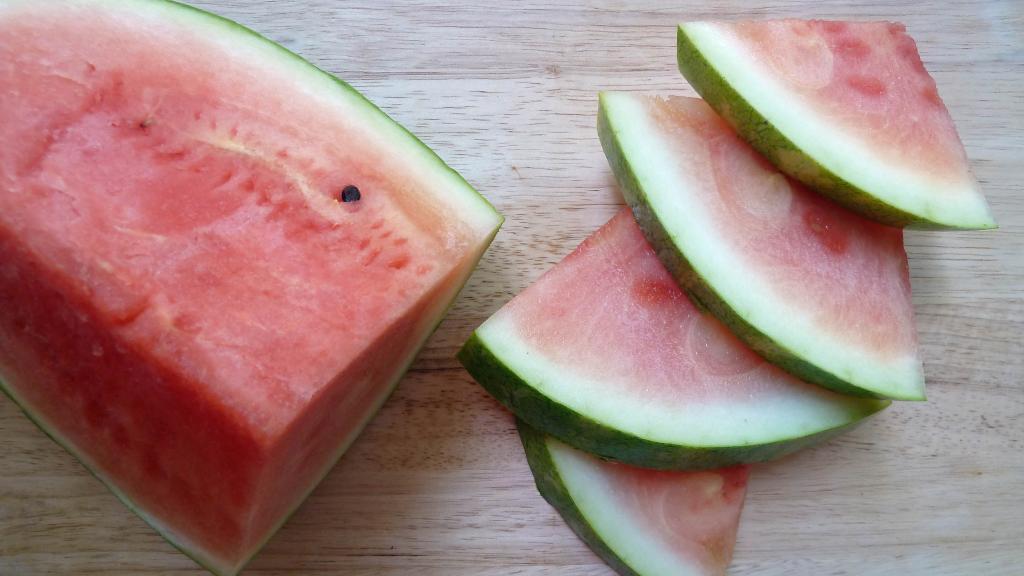 Thai name: Taeng-mo
Season: October to March

Sweet and refreshing, ruby-red chunks of watermelon are an essential part of nearly every fruit platter. In Thailand, pieces of watermelon are often dipped into salt before eating; the delicious juice is also extracted and widely sold as a beverage. Watermelons are grown in most parts of Thailand and are available throughout the year, though March is the peak of the season.
One of the most popular tourist areas on Phuket is Patong Beach on the central western coast, perhaps owing to the easy access to its wide and long beach.