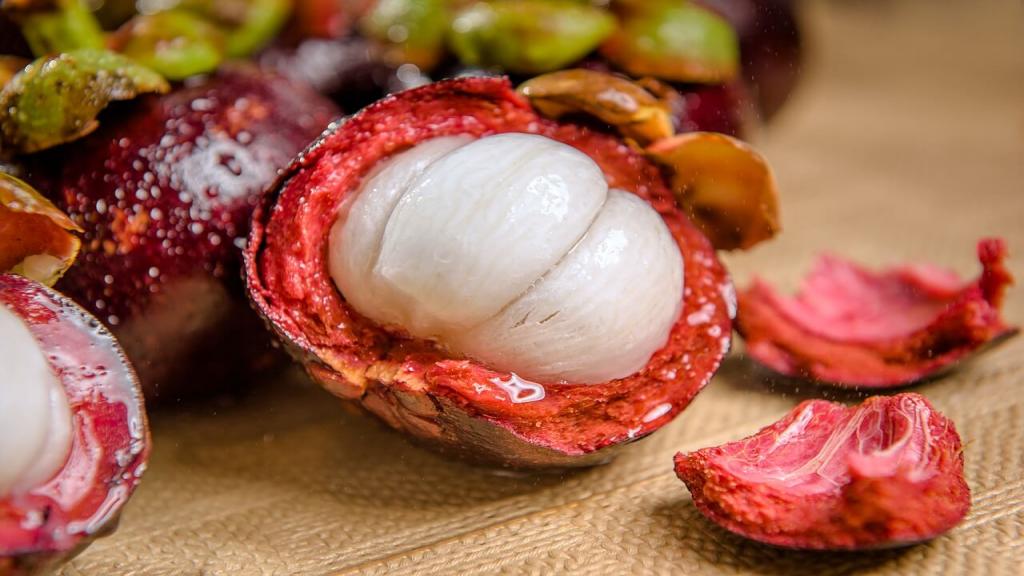 Thai name: Mang Khut
Season: April to September

Southern Thailand (see entries on Surat Thani) is the home of the mangosteen, which appears on markets in May and continues through most of the rainy season. This delicious fruit has a thick, dark-red skin, inside which are creamy white segments with a sweet, slightly tart flavor; as a general rule, the more segments a mangosteen has, the fewer seeds one will find. A knife is used to slit the skin around the middle, after which it opens easily and the flesh can be eaten with a fork as a memorable after-meal treat.
In the beginning of December 2006, Thailand launched the first of 22 tsunami-detection buoys to be positioned around the Indian Ocean as part of a regional warning system against giant waves caused by earthquakes under the sea. The satellite-linked deep-sea buoy will float 1,000km (620mi) offshore, roughly midway between Thailand and Sri Lanka.