Phuket Nightlife, A guide to what to do after the sun goes down, and the day turn to night. Phuket has a variety of night activities to choose from, and it should more or less attract everyone, all from the more western entertainment styles in Patong beach, to the more exotic asian clubs in Phuket town. There is Beer Bars and Bar Girls, Cabaret Shows, Gay Bars, Ladyboys, Go Go Bars, Live Music Pubs, Shows, Thai Boxing, Nightclubs, and so on and on.
Phukets songthaews are larger than those found in other areas of Thailand. They travel between the town and beaches.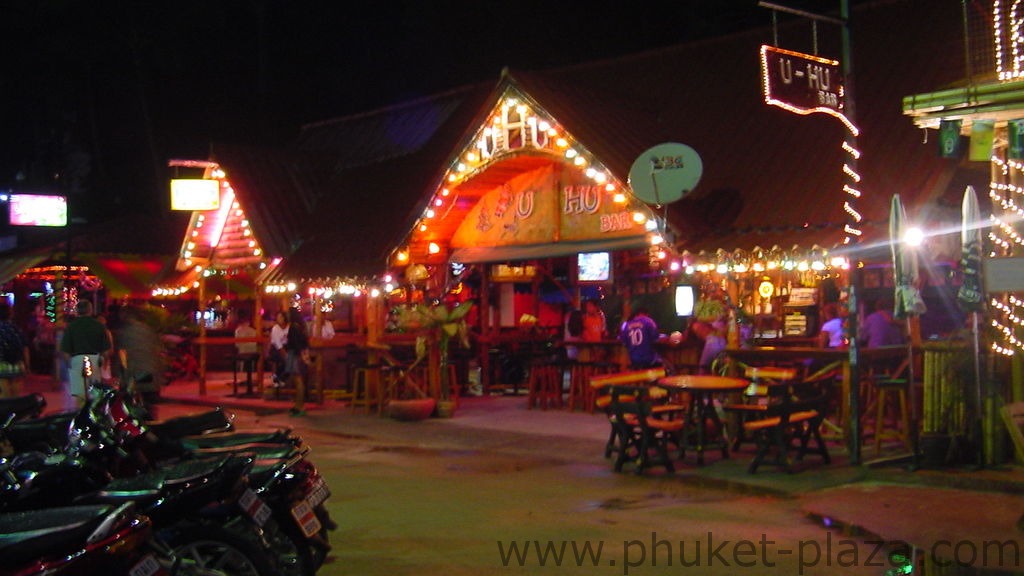 There is as mentioned plenty of Beer Bars, or Bar Beers in Phuket, most would be concentrated in Patong, and they are mostly located along Bangla Road, clustered together in a soi fashion. A basic Beer bar is like an outdoor bar, with some bar stools, and music playing from some sort of sound system. They are almost identical to each other, here it's the hostesses job to bring in the customers in various ways like pole dancing, bar games, sexy dresses. Even if most of these bars would attract single men, all are welcome to sit down and enjoy the evening, have a drink or two, play a game or just chat (unless the music is blasting to loudly). There is a few bars along Bangla road that has a bit more personality, and where the action starts early, most others will not open until later in the night.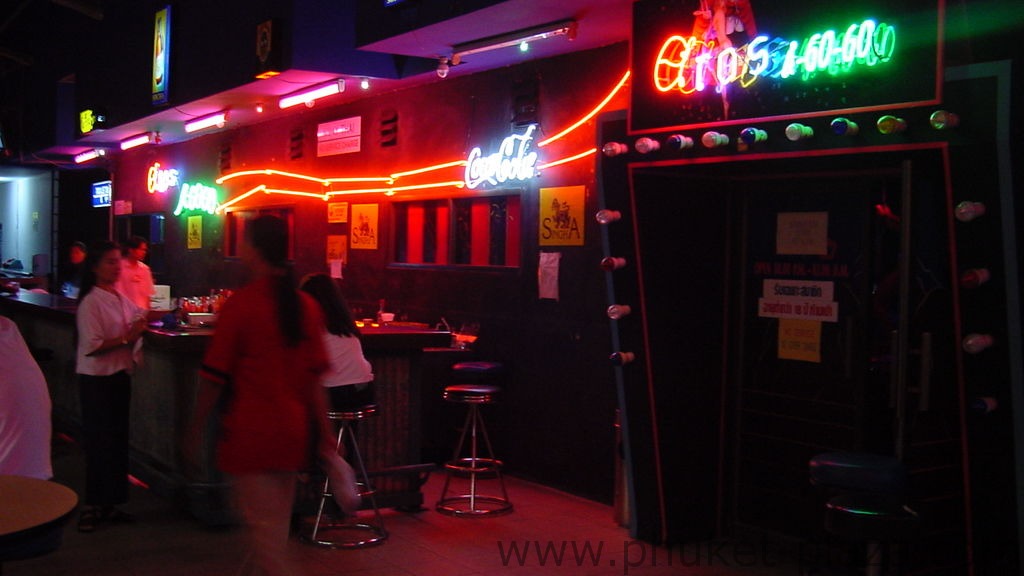 There is a few Go Go Bars in Patong Beach, where you can find sexy young girls pole dancing to entertain the guests. The Go Go Bars are in no way similar to the Beer Bars, they are indoor, and the girls will perform on the stage, sometime the shows can be of quite naughty nature. In Patong most A Go Go Bars are in the Bangla Road area, traditionally most of them are loaded on Soi Seadragon, in the center part of Bangla. But most of the side streets (Sois) have one or two at the end of the Beer Bars. Anyone are welcomed, not just single men. There is usually an entrance fee that includes a drink or a beer. The Most famous A Go-Go Bars include, Devils Playground on Soi Seadragon, if your planing a A Go Go visit you should not miss this place. Then there is Suzy Wong's, Exotica, Play School A Go-Go, House of Sound, Playboy A Go-Go, Diablo A Go-Go all on Soi Seadragon, The Secret on Soi Easy, Moulin Rouge, Money Night, Roxy A Go-Go on Soi Vegas, Rock Hard A Go-Go and Baccarat A Go Go on Soi Bangla.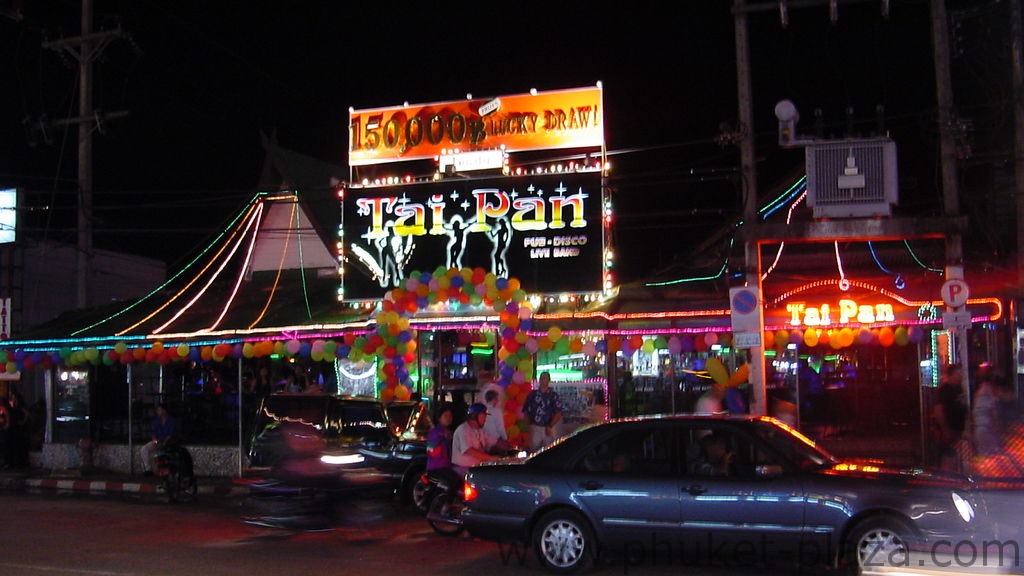 Discos and Nightclubs, there is several Discos and Dance Clubs on the island, the one you should visit (even if it should be late after a few beers at a few bars, most clubs wont come alive before 11-12.) includes, Banana Disco, Baya Beach Night Club, D Club Disco, Hollywood Disco, Seduction Discotheque, Safari Disco and Pub, Tai Pan, Tiger Disco and Bars, White Room Disco.