Tesco Lotus Phuket, and Phuket Mall, and HomePro is all located in the same building that once was just Tesco Lotus Phuket, about ten years ago, then with the addition of Phuket Mall and HomePro this is still one of the most popular supermarkets in Phuket. One thing that is great about Tesco Lotus Phuket is probably that the queue at the checkouts never grow very big, and service is always top. The selection of groceries is alright and the prices are great.
In modern times, Phuket's economy rests on two pillars: rubber tree plantations (making Thailand the biggest producer of rubber in the world) and tourism, with a thriving diving industry attracting thousands of divers each year.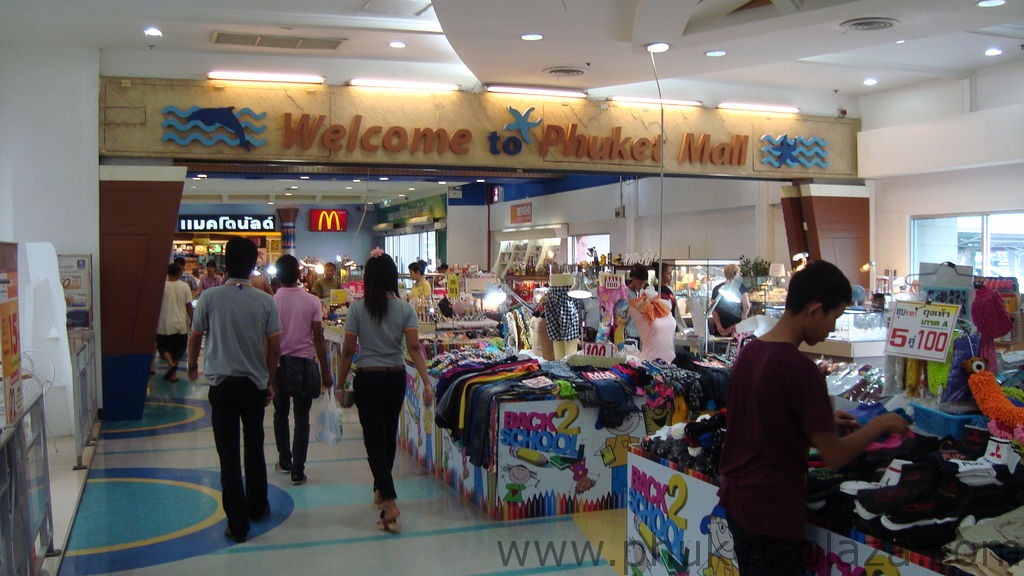 Phuket Mall is a section of it's own, and in the same part of the building you also have HomePro located.
In Phuket Mall you can find the usual shops and restaurants, in case you are the mood for some food, or just a little snack, you got Auntie Anne's Pretzels, SP Simply delicious, Dairy Queen Ice Cream, Dunkin Donuts, Santa fe Steak, Swensens Ice Cream, Black Canyon Coffee, McDonald's, The Pizza Company, MK Restaurants and if you plan to pick up some wine for later, you got the Wine Gallery.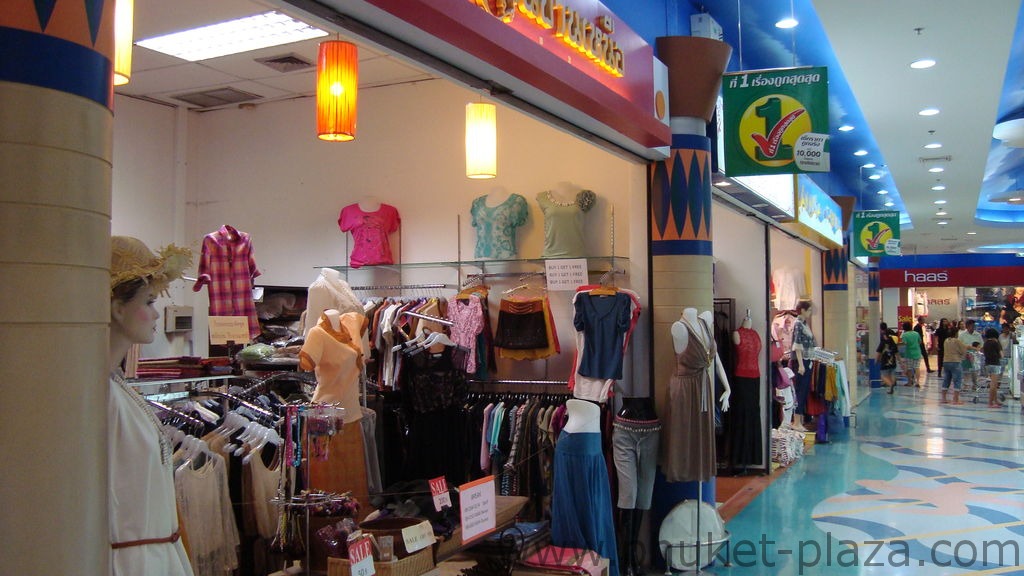 If you are clothes shopping you have Adidas, Puma, Mc Fashion, Ten & Co, Pena House, Haas and some other clothe shops. In case you need a haircut, you got Chakrit Hair Studio. KT Optic in case you need to get a pair of glasses. Boots and Watsons Pharmacy that sells mostly everything pharmacy and hygiene related.
There is a few electronic shops here like iTree, i-mobile, Telewiz and The Future.
If you are looking for something to decorate your house with you should visit Nutcha Decor, Naree Ceramc and North-home Shop.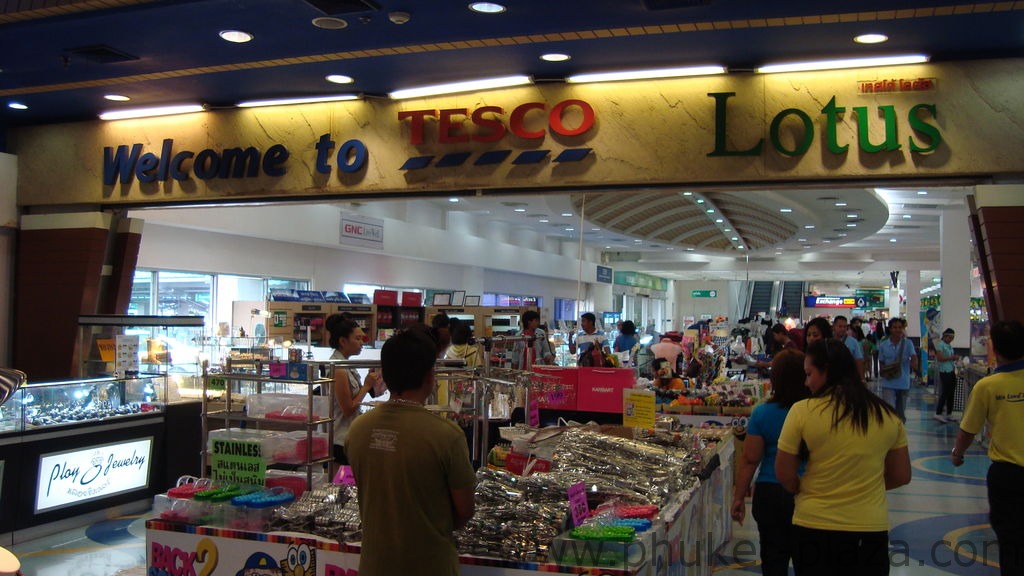 Here you have allot of small stalls that sell all kinds of goods, you got the games shop for kids or the never growing old adults, toys, and musical instruments. You got Pointo here if you are interested in renting some movies, or if books is more up your alley you got SE-ED Book Center.
For the girls there is Beauty Buffer and Miss collection, if you like makeup and nice shiny things. For the boys you got The Games Never Dried.
There is a section of Banks here, LH Bank, Bank of Ayudhya, Kasikorn Bank, Thanachart Bank, Siam Commercial Bank and Bangkok Bank.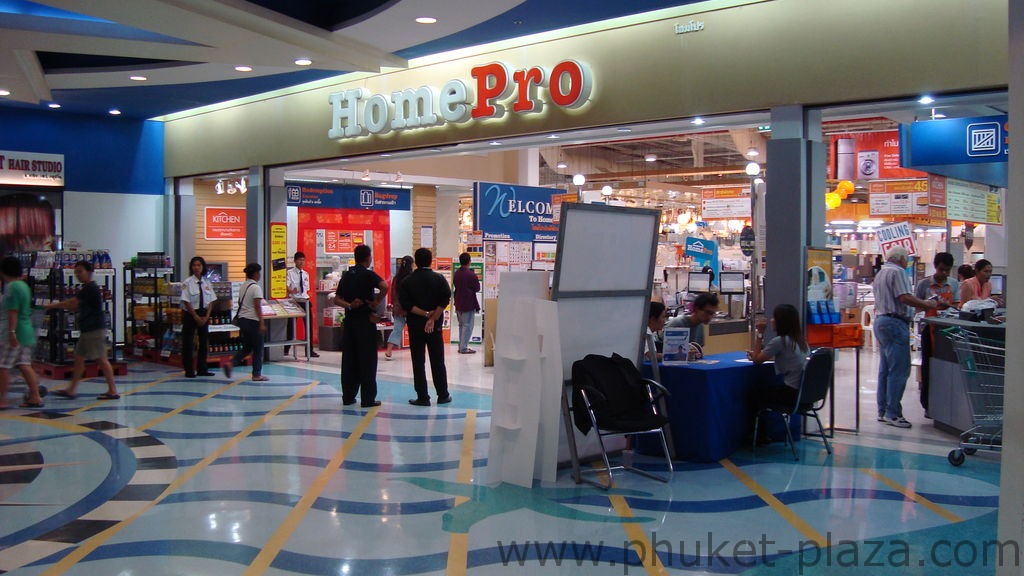 There is a second floor where a great Food Court is located, with an entertainment zone featuring video games and karaoke booths, and a few shops.
Opening hour for Tesco Lotus in now 8am to 23 pm, Phuket Mall keeps open between 10am to 10pm. Tesco Lotus Phuket and Phuket Mall is definitely worth checking out if you are looking for great prices. Tesco Lotus Phuket is located on the Bypass Road, near Central Festival and Big-C.