Phuket Ice Arena, is the coolest place to enjoy a few hours cooling down from the tropical sun, when you just had enough of the warmth, go ice skating in Phuket. The Ice Arena has been open for the public since may 2017, and despite what you may expect it's actually quite a good facility, and it's very cold inside the actual rink, so bring some warm clothes if you going to do some skating, or just enjoy a meal in the Champions Bar & Restaurant upstairs, while watching the kids play in the rink.
On April 10, 1689, the French general Desfarges led an expedition to re-capture the island of Phuket in an attempt to restore some sort of French control in Siam. The occupation of the island led nowhere, and Desfarges returned to Pondicherry in January 1690.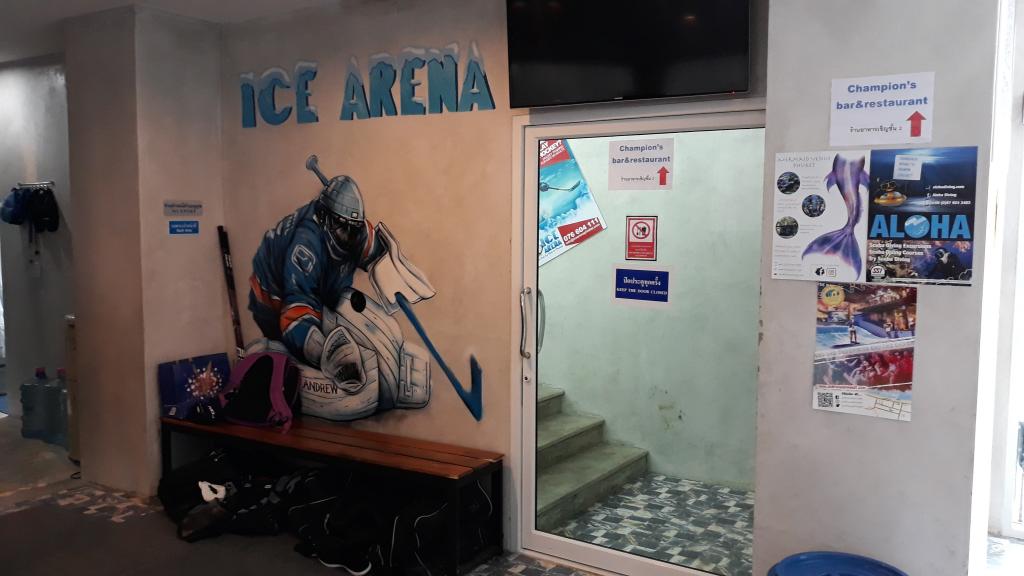 Phuket Ice Arena does not only charge for drop ins per hour, they also teach ice skating, figure skating and ice hockey. You can sing up for a monthly course, where you attend 3 times a week to get lessons, this is a great chance for the locals here to get to know the wonderful world of ice skating. They also do Company Team Building and Birthday Parties, so this may be great for your kids next birthday as an alternative to the usual stuff.
As you can expect, the Ice Arena provides all the safety you need when skating, you can get a helmet, knee pads and wrist pads for free. If you are very new to ice skating, you can get your very own Penguin to help you get around the rink for a small cost. Remember to bring your own socks, else you will have to get a pair here at a cost. Skates are included in the price, but if you bring your own, you will get a discount on the price.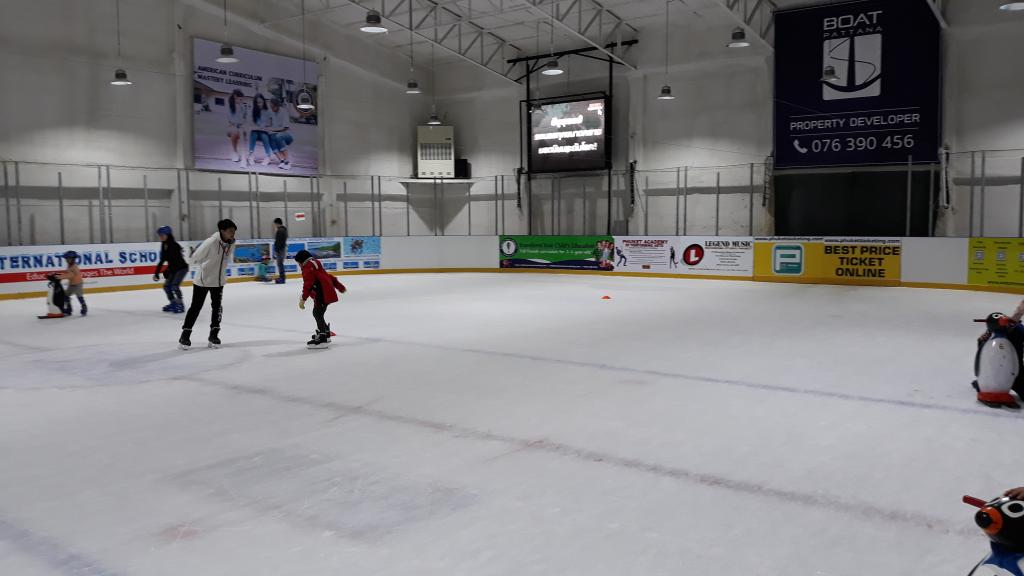 So what is the cost for all of this... Normal price is 590 Bath per hour, but if you happen to be living in Phuket you pay only 350 Bath per hour. If you enjoyed the first hour, and would like to go for more, next hour is usually 50% discounted. The monthly rates for courses are usually around 5000 Bath per month, and that includes 12 lessons, 3 each week.
You can easily find your way to the Ice Arena, and there is plenty of parking space here. It's located in Boat Lagoon Marina, just next to the Villa Market (don't forget to do your snack shopping here.). The Phuket Ice Arena is usually open all week during normal hours, and closes around 10 PM.