Phuket Aquarium is one of those sights kids just loves, and if it's a hot day so would any parent, just to get into an nice cool air conditioned place, something that your kids might enjoy more than visiting another shopping mall. And there might even be something here you might find interesting. There is over 30 tanks with saltwater and freshwater creatures, mainly fishes. It was recently renovated and an tunnel was added where you may enjoy seeing the fishes from almost all angels.
Average temperatures are consistent year-round. Average highs range from 29°C (84°F) to 33°C (91°F); average lows range from 23°C (73°F) to 26°C (79°F).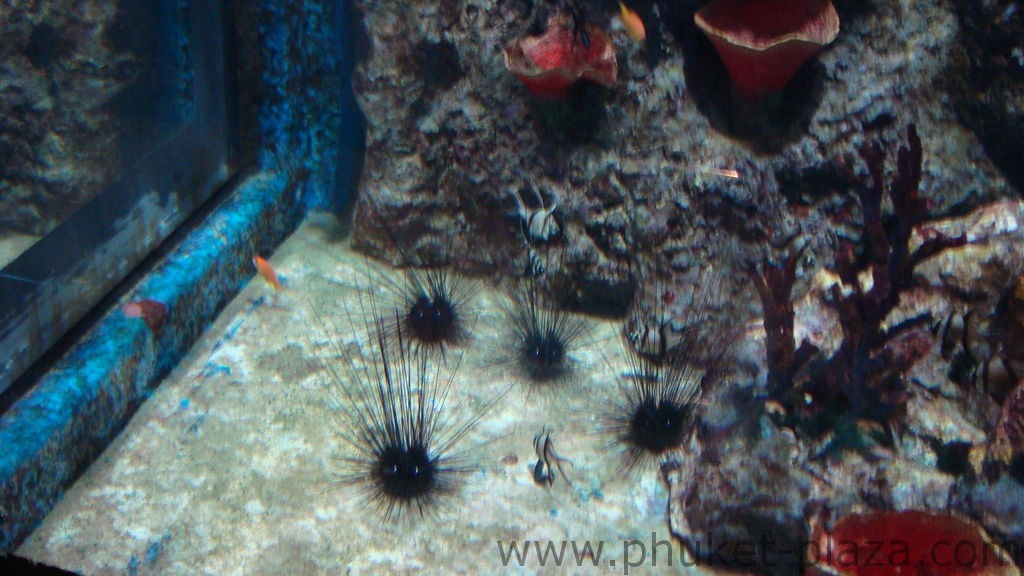 There is more than plenty of fishes to see here in all kinds of colours and shapes. The tunnel is the star attraction, where you will see sharks, rays, snapper, grouper and others. Opening hours for the aquarium are 08:30 to 16:00, seven days a week. The price is 100 bath for an adult ticket, and 50 bath for children.