Bang Tao Beach a bit up on the west coast, past Surin beach when coming from Patong. This is the beach selected by the luxurious resorts, mostly because it's quiet and secluded nature, hopefully the beach will stay so, the Laguna Phuket resort complex makes up of hotels like : Sheraton Grande, Dusit Laguna, Allamanda, Laguna Beach, Banyan Tree Phuket and Laguna Holiday Club. Around the beach and in the nearby area you have Canal Village, Cherng Thalay Shrine, Cherng Thalay Temple. The Kids would love some of the activities offered here, like Camp Laguna, Elephant Trekking, Horseback Riding, Wall Climbing, and for the Adults there is activities like, Laguna Phuket Golf Course, Thai Cooking Classes and Yoga Lessons available here.
Phuket island total length, from north to south, is estimated at 30 miles (48km) and 13 miles (21km) wide.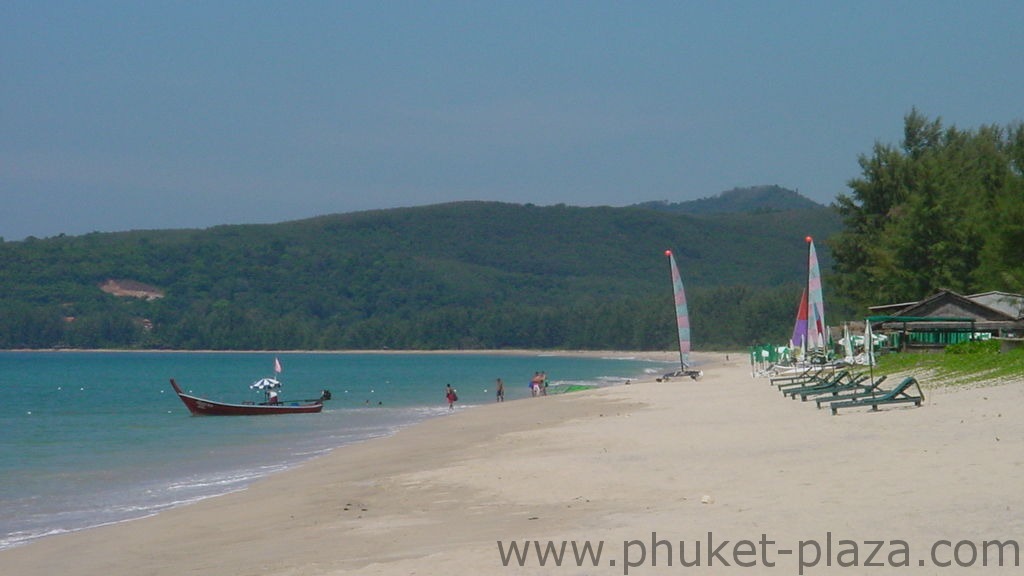 Once you're done with the beach life, the hotel and all the activities, you can always go on with some shopping, unless you already did that on the beach, as there is a few smaller shops just by the beach. Inside the Laguna Phuket resort Complex you will find, Angsana Gallery, Banyan Tree Galleries, Canal Village and Pro Shop. Right at the entrance to the complex you find shops like, @fine Room, 99 Art Studio, Cozy Company, Heritage Collection, Jasmine Silver & Stone, Mix & Match, Portrait Art Gallery, Silk Wood Art Collection, Stainless Steel Cutlery, The Hand Made, Top Charoen Optical, Wine & Taste, and the Open-Air Fresh Markets. And In the nearby area, you can visit &joy! Lifestyle Boutique and Gallery, Beautiful World, Fine Living Arcade, Lemongrass House and The Palace of Art.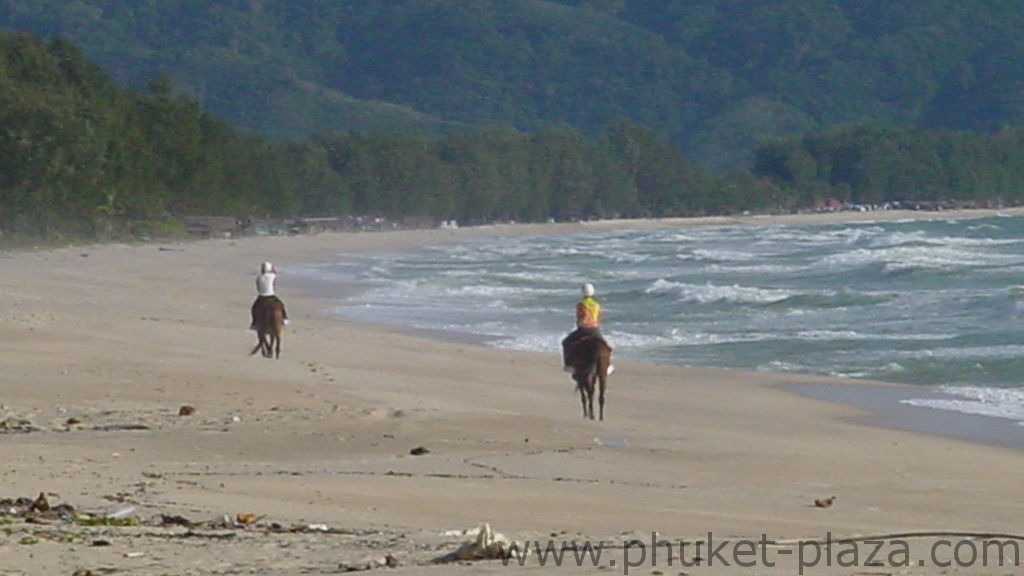 But there is plenty of upmarket restaurant located here, inside the Laguna Phuket Resort Complex you will find Albatross, Andaman Bang Tao Bay Resort Restaurant, Casuarina Beach Restaurant and Pub, Chao Lay, La Trattoria, Puccini at Sheraton, Ruen Thai, Saffron. At the entrance of the complex you have, Babylon Beach Club, Black Cat Restaurant, Blue Bell, Cafe Java, Chaba, La Gritta Italian Restaurant, Little India, Maya Restaurant & Bar, Siam Supper Club, Tatonka Restaurant, Tawai, Toto Italian Restaurant, Sandwich Shoppe Laguna. There is also a few Beachfront Restaurant, Lotus Restaurant, The Orange House and Tom Yum Goong. In the nearby area you also find, 360 Degrees Restaurant, Farang, Lady Pie, Nok & Jo's and The Pantry Bakery.
This an beach to enjoy it you got the cash to spend.