Just above Bang Tao and below Nai Yang, you will find this rather quiet and desolated beach. Very beautiful as it stretches from north to south, during low tide it's excellent for swimming and snorkeling, here you can see some of the tropical fishes that lives around Phuket, just a few hundred meters outside from the beach, don't worry, it's worth the swim, just look at the darker water areas of the beach, and head there.
Neighbouring provinces are (from north clockwise) Phang Nga and Krabi, but as Phuket is an island it has no land boundaries.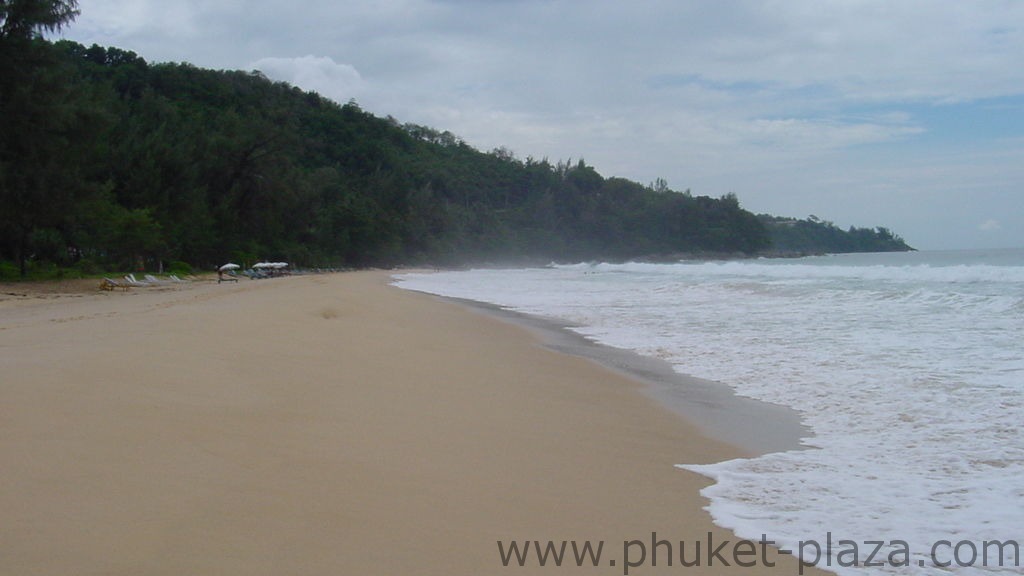 During low season it's usually quite windy here and the waves can be very huge. Since this beach is not even crowded at high season, and there are no major resorts located here, it's just the ideal place for a swim and you might even be able to go for a nude swim. The beach have mostly tourists coming here for sunbathing, but a few local characters can be found.
There are some restaurants here that serve excellent food. The extremely clear waters just makes the experience even more awesome. Don't forget a visit to this beach, and if you are able to, maybe stay for a few days at one of the resorts here.