Just next to the airport and below Mai Khao you will find Nai Yang Beach, one of the more interesting and quiet beaches on the island, here you can dine in thai style, rather inexpensive and very good barbecue seafood, like crab, clams, fish and of course chicken, with sticky rise or fried rise, and have a big bottle or a few of the local beer (Singa or Chang) at a attractive price. Next to the beach is also the Nai Yang National Park Located, which makes it even more attractive, since there can be no development of hotels at this end of the beach, further south you have a small 'commercial' area with some hotels and shops, still quiet and not to noisy if compared with some of the other tourist filled beaches on the island.
In modern times, Phuket's economy rests on two pillars: rubber tree plantations (making Thailand the biggest producer of rubber in the world) and tourism, with a thriving diving industry attracting thousands of divers each year.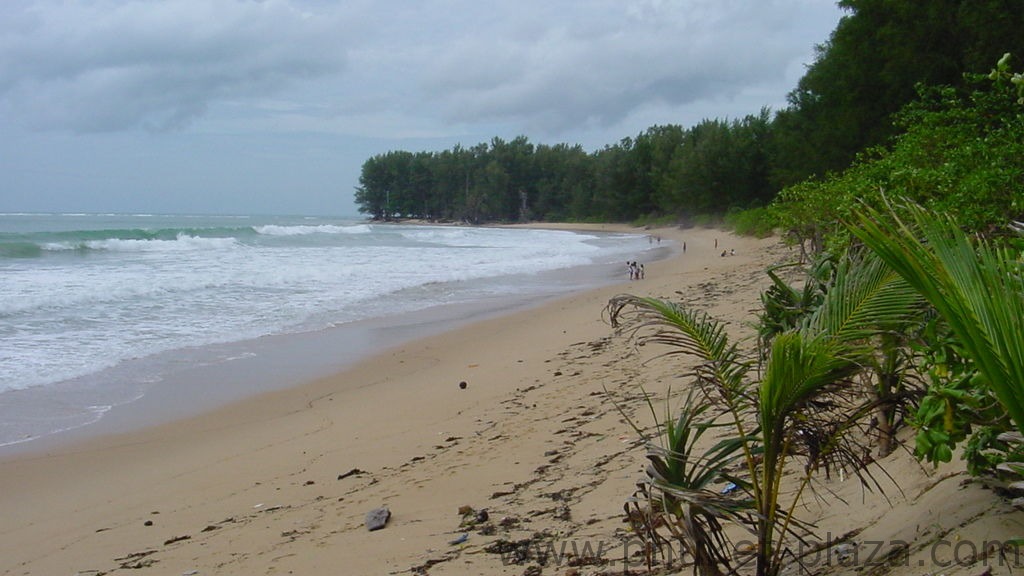 Especially in low season some parts of this beach is good for taking a swim, as the waves break a long way from the shore, a lot of local thais and expats find this beach rather attractive, due to it's quiet nature, and lack of tourists.
Fringed by a forest of tall casuarina trees, the northern half of this beach is a national park and is thus secure against encroachment by developers.Prized and protected are its Ridley Sea Turtles, which lay their eggs between November and February, and its sea anemones. The Parks Department maintains several bungalows which can be rented for 200-800 bath each by contacting the office in the middle of the park. Swimming and sunbathing are permitted but you will have to find your own changing room. The Pearl Village Resort anchors the southern end.