Nai Yang Beach located not far from the Phuket Airport, a bit north of Nai Thon Beach, and the beach just under Mai Khao Beach, is quite popular with the locals, an quiet beach, where you really can relax, great for picnics, and there is plenty of local food vendors here. A part of the beach is inside the Sirinath National Park at the north end. Attractions here would include Nai Yang Market, Sirinath National Park and Wat Nai Yang. If your into it you can try Kiteboarding or kitesurfing, as the Nai Yang Beach School is located in the Nai Yang Beach Resort, or enjoy a Spa at one of the resorts, Dewa Resort, Indigo Pearl Resort or Imperial Adamas Resort & Spa. Also Massage Classes, Yoga Classes and Thai Cooking & Fruit Carving Classes are available here.
On April 10, 1689, the French general Desfarges led an expedition to re-capture the island of Phuket in an attempt to restore some sort of French control in Siam. The occupation of the island led nowhere, and Desfarges returned to Pondicherry in January 1690.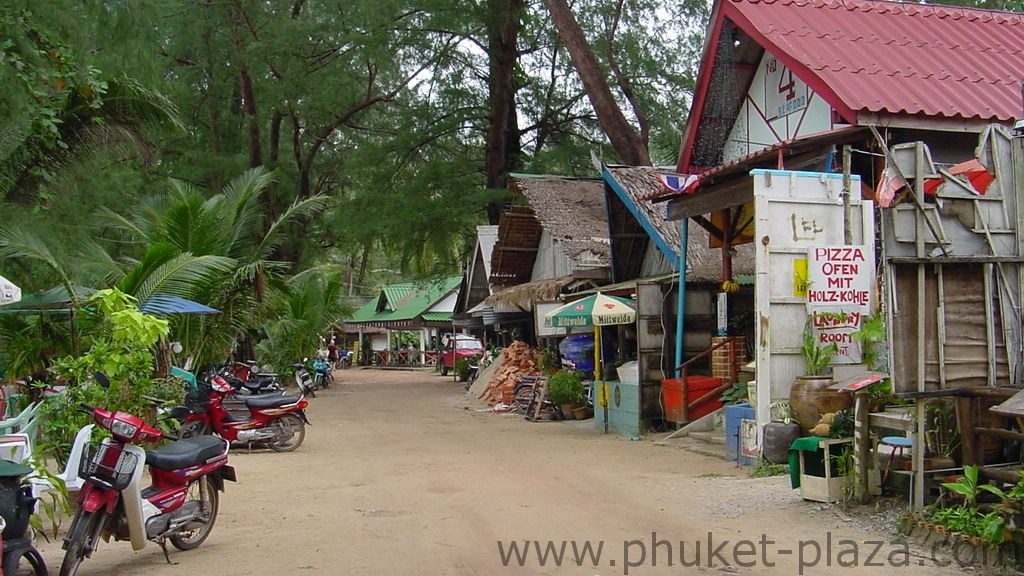 As for Shopping there is a few souvenir shops around, and you might find the most common beach related items here, but that's about it. There might be a few bars here, but no nightlife to talk about, there is a few good restaurants, and you might enjoy a lunch and dinner under the bare sky.