Karon Beach is located just south of Patong Beach, and is right next to Kata Beach, the two almost merges in the south. Le Meridian Phuket is located just before Karon beach has it's own little private beach, even if the beach is public it will be hard to spot, as you'll need to walk thru the hotel, well worth a visit. Karon beach is quite long, and the atmosphere here is less hectic than Patong Beach. There is three main areas of Karon Beach, Aroona Plaza with surrounding shops in the north part, Hilton Phuket Arcadia and Thavorn Palm Beach Resort in the middle, and to the south you have The Karon Plaza area. There is plenty of side sois to explore here, all offering quite a lot of restaurants and local shopping.
People of Chinese ancestry make up an even larger populace, many of whom having descended from tin miners who migrated to Phuket during the 19th century.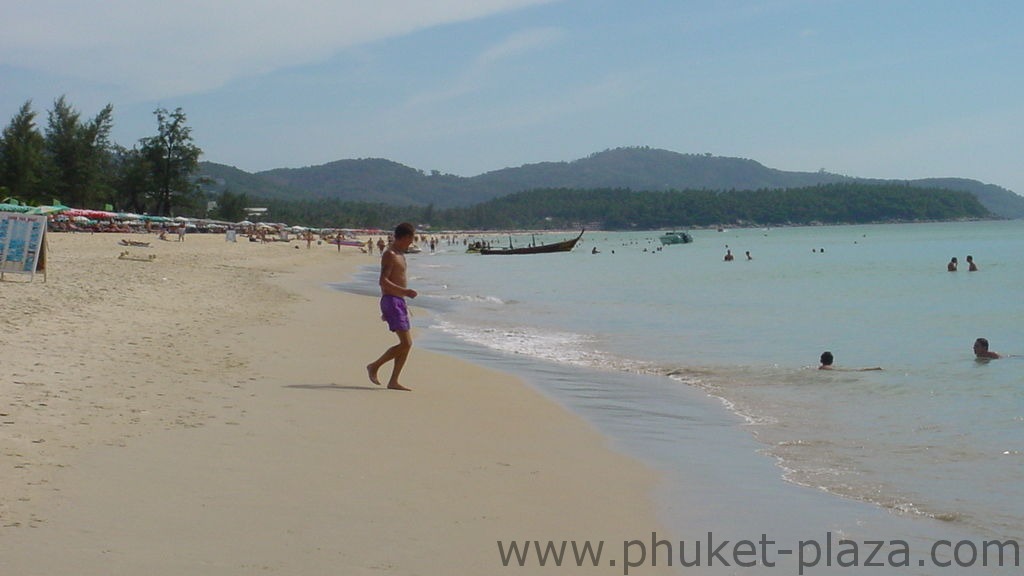 Even if Karon is mostly famous for the long beautiful beach, there is also a great deal of good restaurants and shopping bazaars, a more relaxed nightlife than Patong Beach. A few places to visit should be the Karon Temple (Wat Suwan Khiri Khet), Dino Park mini golf and the local market. You can also find great Spa and Thai Massage in Karon Beach, Elephant Trekking near Karon, take some Thai Cooking Classes, and if you are up to it Yoga Classes are available as well.
If shopping is high on your list of what to do you can start your way around the Karon Circle, where you will find Aroona Karon, a variety of handicraft shops, restaurants and cafes, Karon Bazaar, Karon Market, Karon Plaza. This should be more than plenty to keep you busy, and this is not enough for you may have your suit tailored, then check out the souvenir shops at Hilton Phuket Arcadia.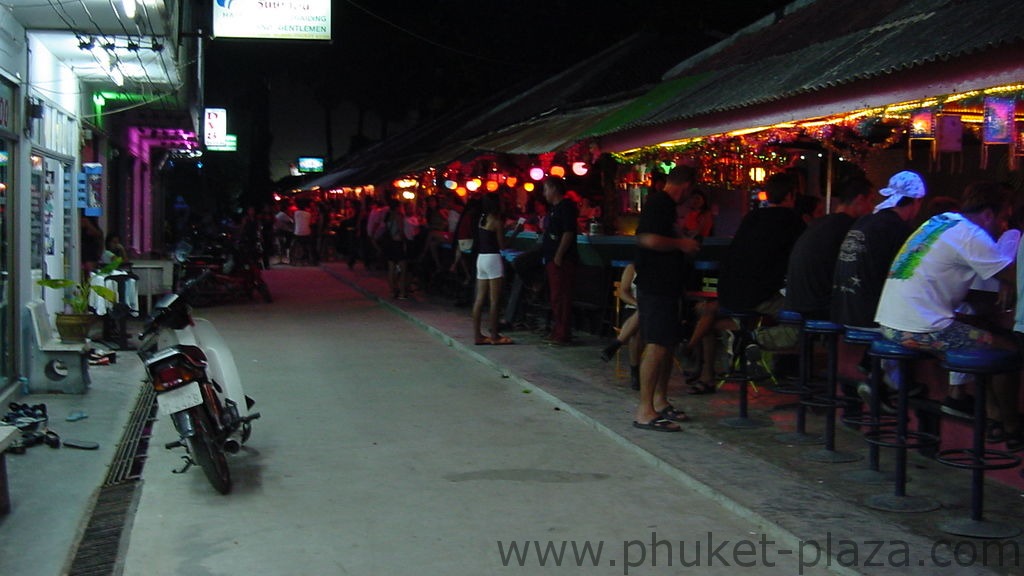 The nightlife as said is more low key than in Patong Beach, but there is still plenty of places to enjoy a cool beer and some great company. In the Karon Center you will find place like : Angus & Arfur O'Tool's, an Irish pub in Karon, Anybody's bar, Gun Bar, Clapton bar, Magic bar, Soi One Man, Sutin Bar, The Little Mermaid. Then you got the Karon Hot Spot with : Bangla Plaza, Bar Soi, Farang Bar, Asia Bar, Phuket Bar, Karma Lounge. There should be enough for you here, and if your looking for more just head into Patong Beach for a night you will never forget.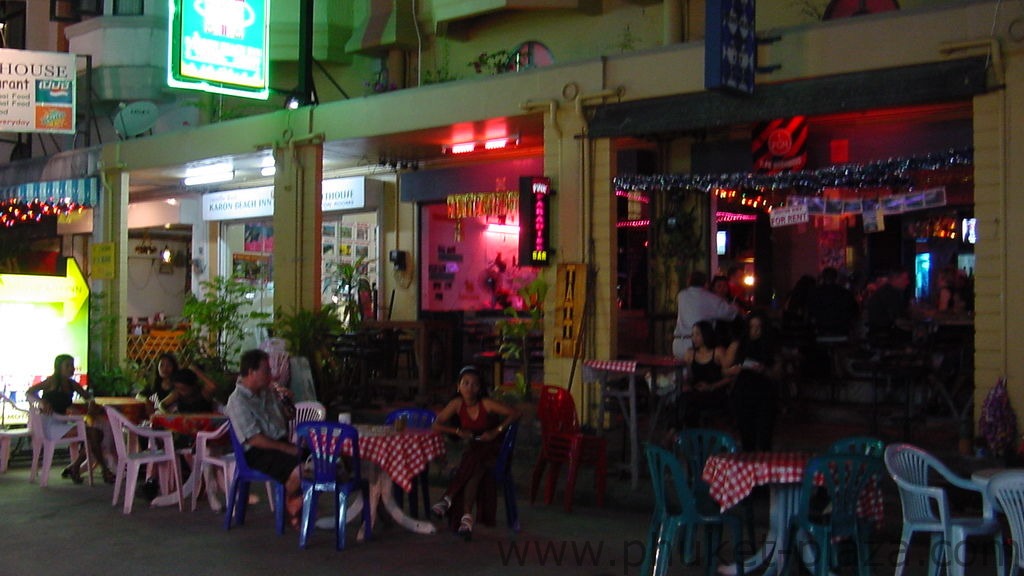 There is plenty of good places for having your dinner, or just a quick snack in Karon, in the north part you will find places like the Beachfront Restaurants at Nong Han Lake, Golden Sand Inn, Dining Room at Pacific club, Heritage Cuisine, Mali Waterfront Seafood. At the Karon Circle a bit to the south you have Karon Cafe, Las Margaritas, Little Mermaid, Royal Tandoor House, Two Chefs in Karon and Whale Poolside. Even more south of the Circle you will find, Buffalo Steakhouse, El Gaucho at Moevenpick Resort, Navrang Mahal, Vitaporn. In the middle you have places like Al Dente, Karlsson's Steakhouse and Pizzeria, Munchausen, Pizza 2000, and down at the very south end you are bound to find : 2Gether Steakhouse and Pizzeria, Long Beach Terrace, On The Rock Restaurant, and a lot of Smaller Seafood Restaurants. There is also plenty of food stalls on the ways, for those into a real quick thai meal.
Karon do have plenty to offer for those who enjoy it.