Kata Beach, located just below Karon beach and above Nai Harn beach, it's actually split into two beaches, Kata Yai and Kata Noi, Kata Yai being the biggest of the two, and the one most refer to as Kata. The Beach is more low key than Patong, but it's still quite busy, there is enough restaurants and bars here to make you happy, and not looking elsewhere, the beach is excellent for swimming and relaxing, great for families with kids, as well as romantic couples. There is less of shopping here, but it's not to far to take a trip into Phuket town for some department store shopping. Kata is a good choice for those who want it a bit quieter than Patong beach, but still not to quite.
After the Tsunami, By February 2005 many damaged and most undamaged resorts were back in business, and throughout 2005 life slowly returned to normal for the people of Phuket. Following strenuous recovery programs, there is no remaining tsunami damage other than at the most remote beaches.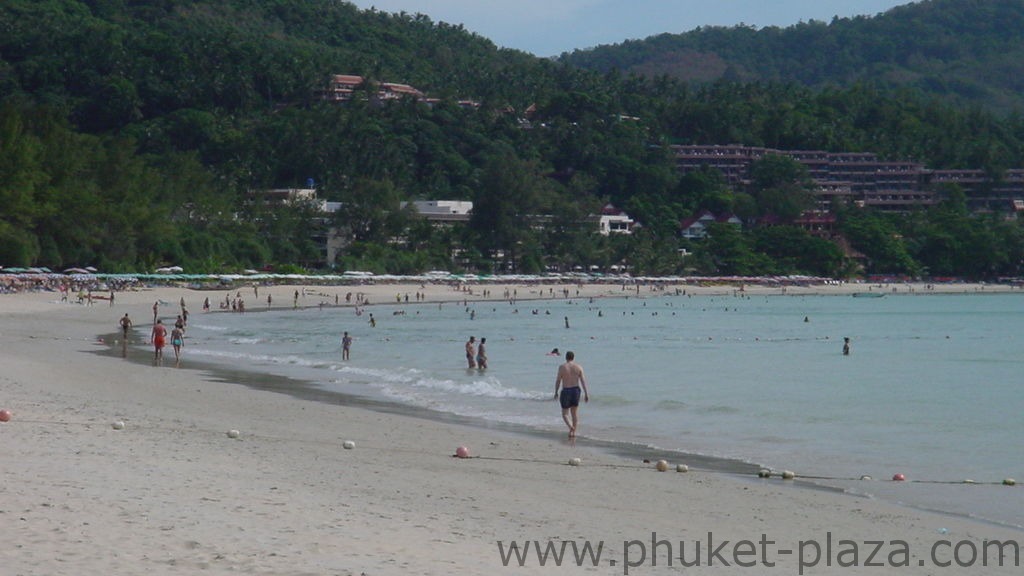 Things to do around the beach in Kata would be to take a trip to the viewpoint up the hill on the road to Rawai, here you can see the three beaches lined up, a famous spot of photos taken for postcards. There is also a Buddhist Temple (Wat Kittisangkaram) on Patak Road, then you have Dino Park (Kids favourite) on the road to karon.
Even if the nightlife might not be up to Patong's standards, and more compact than Karon it still got it's charm, and is more suitable for those who like it so. The "Bangla" of kata is clustered to the back (kata) road. Here you can find the bars. The rest of kata is more friendly towards families, and is mostly about dining and enjoying the less noisy night air, a bit of shopping after the sun sets.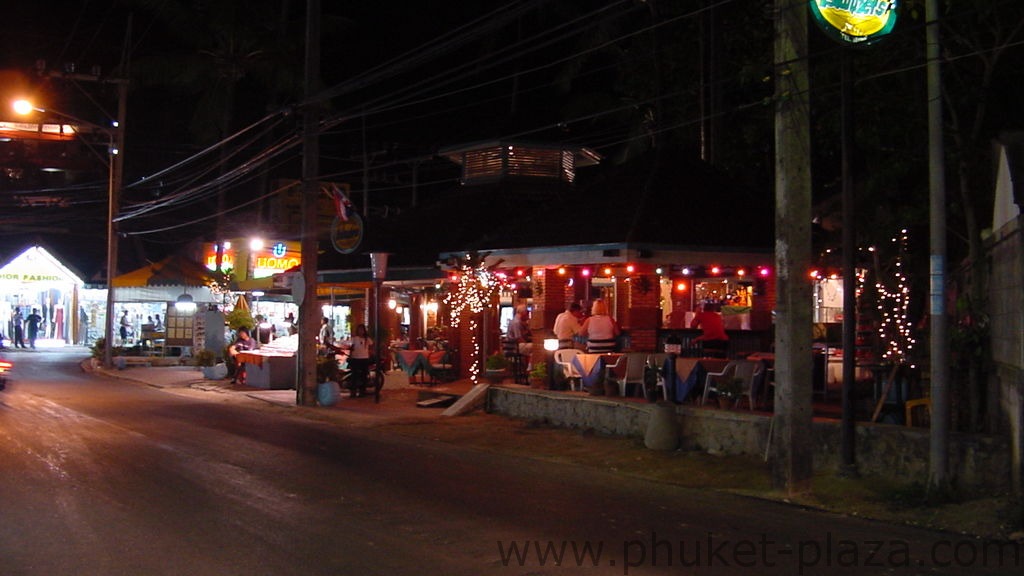 Kata does got it's share for those who enjoy some shopping, in the southern part of kata you got Adidas and Nike outlet with a lot of sportswear (manufactured in Thailand). Andaman Creations caters towards those who like handmade goods, such as leather, silverware and stones. Also a similar shop is Elephant Plus. If you're looking for a new pair of glasses head to Beautiful Optical, then you got the Bikini Shop. for souvenirs or traveling items, handbags and so on you have a shop called Findig. On Kokthanod Road there is a three-floor mini-mall that recently opened. For books, magazines and newspapers you have P&P Mart. Smile Gallery is for those who enjoy paintings. On Soi Malisa you'll find plenty of shops and a night market after the sun sets. Then you got Soi Option 1 & 2 for all kinds of shopping. Don't miss the Kata Plaza, Jeans Shop or Royal Jewels of Thailand.
In Central Kata you will find B.J. Boutique, Earth to Art, Cameron Hansen Gallery, loads of Handicrafts Stalls, Kata Bootery, Kata Leather House, Oriental Gems, Portrait Galler, Siam Handicrafts, Tailors, Udomagg. As you see there is plenty and more to spend your time on while enjoying your holiday.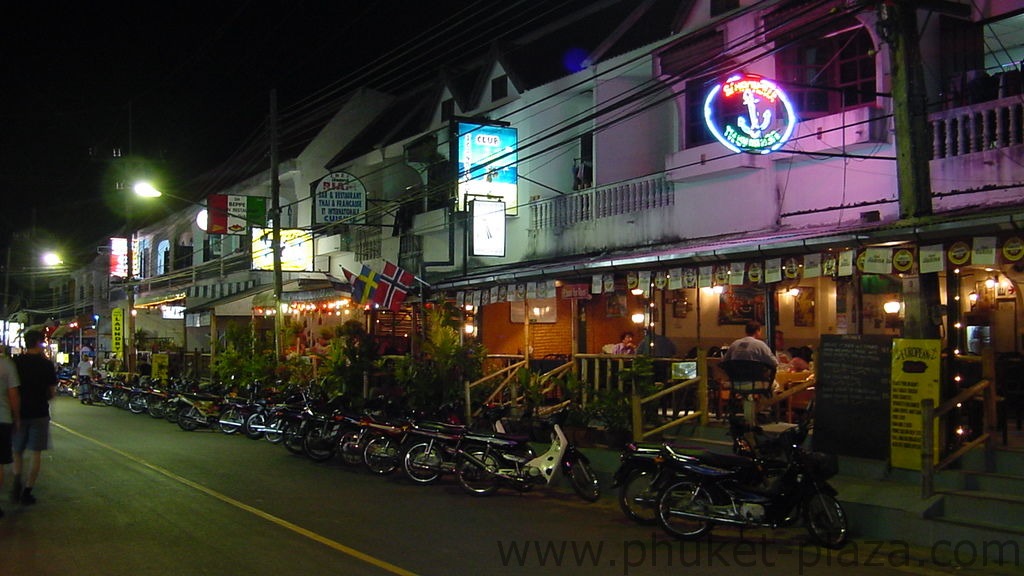 Kata is also filled with good places to eat, basically anywhere you feel a bit hungry, or if you plan an quite dinner. Places you may want to visit, Full Moon Pizzeria, Il tagliere Da Massimo, La Gondola, The Coffee Pot, Ban Thai, Dino Park and Dino Bar, Kampong Kata Hill Restaurant, On The Rocks at Marina Cottage, Sorrento, Starbucks, Two Chefs in Kata, Mom tri's Kitchen, Oasis by the Sea, Tomato Restaurant, Buffalo Steakhouse Kata, Capannina Italian Restaurant, Mali Restaurant, and so on, and so on...
This is a good beach for those who like less of the things that Patong got to offer...