Best Restaurants in Phuket, a guide to where and what to eat during your holiday in Phuket. Here You will find Phuket Restaurants and Phuket Food covered, including locations where you will find a Phuket cooking school. In Phuket and most of Thailand, Eating, Food and Dining is highly popular, most among the local people go out for their Dinner more often than not. So there is no wonder there is an amazing selection of Restaurants in Phuket. All from the guy by the road selling barbecue of his mobile stall, to the most fancy 5 star restaurants.
Phuket is currently going through an intensive period of leisure urbanization with many new hotels, apartments and houses under construction.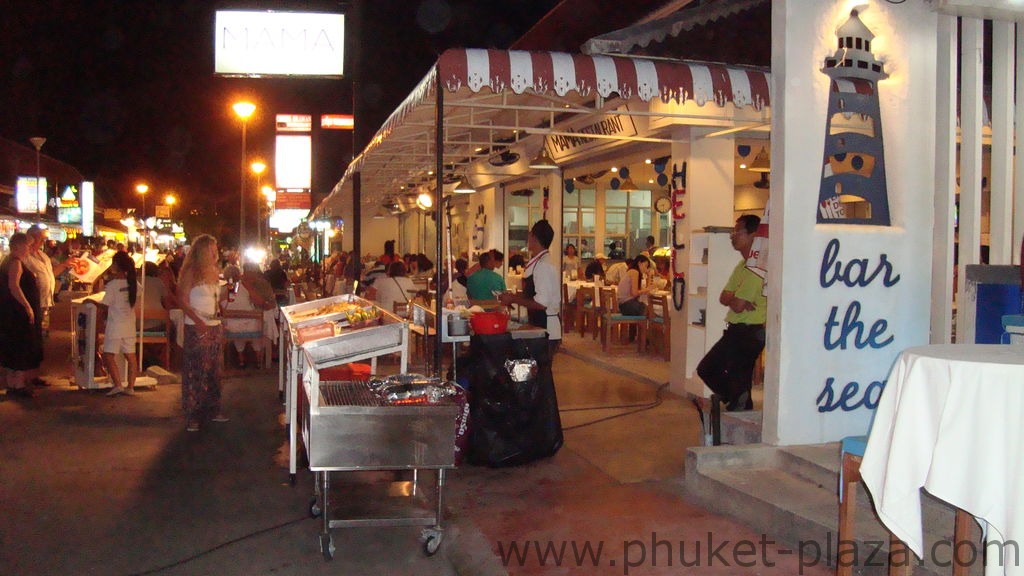 The selection of food available in Phuket Restaurants varies from the usual Thai dishes, to other Asian and Western food, all depending and the type of restaurant, of course most people who visit Phuket and Thailand would like to enjoy Thai food, and in particular Thai Seafood, but once in a while you might want to eat something closer to home, then there is more than plenty of restaurants in Phuket that will cater to your needs.
It's no doubt that Eating is one of the major attractions of a holiday in Phuket and Thailand, regardless what your budget are for your trip, you will find amazing locations to eat at, with great food that fits your price range.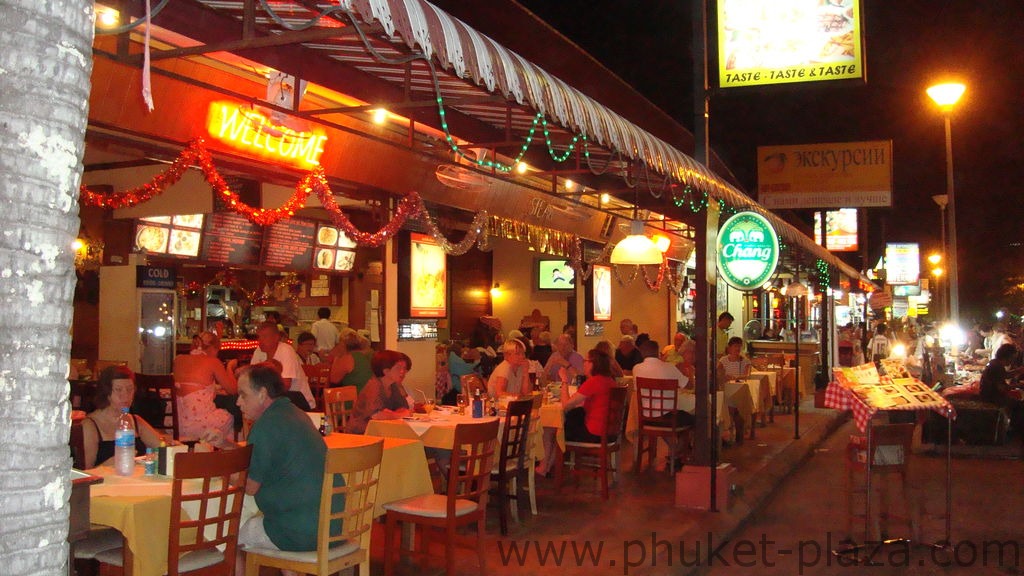 The most popular food available in Phuket Restaurants are, Thai Food, Halal Food, Indian Food, Seafood, Italian Food, Vegetarian Food, Chinese Food and Western Food.
One of the hidden, but quite amazing places to have your lunch or early dinner would be at one of the Floating Restaurants, here you get away from the noisy street, and as simple as it is the food are great, and the location is superb, you even get a boat ride for free.