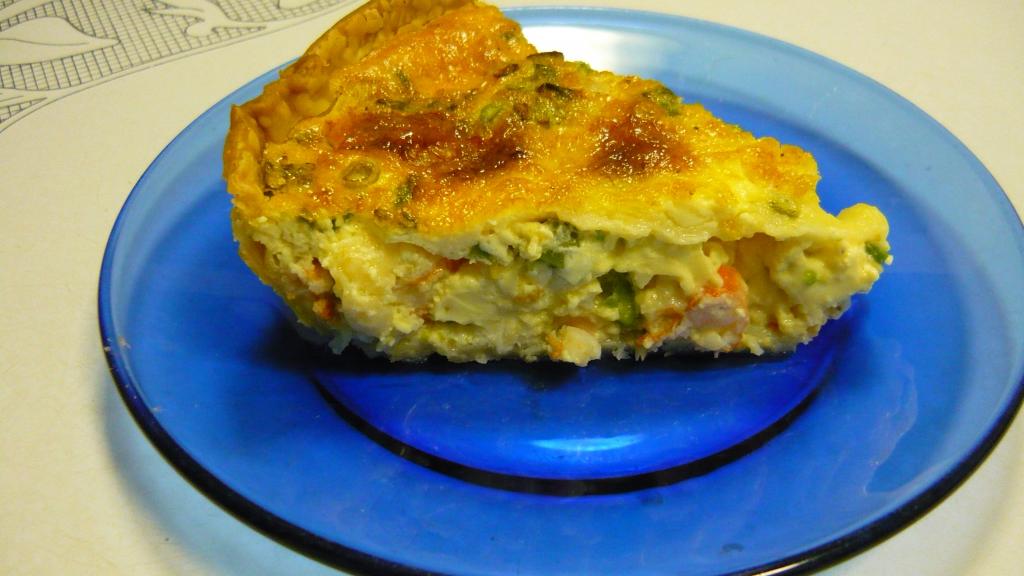 Ingredients:
1 cup shelled and cleaned shrimp
2 small white onions pealed
1 tablespoon minced onion
1 tablespoon curry powder
1 tablespoon butter
2 tablespoons flour
1/2 cup of milk, 2 potatoes boiled
1 carrot boiled and cut into 1" segments
2 chili pepper's cut into 1" segments 1 cup cooked rice
2-3drops yellow food coloring
1 pie crust shell

method: Melt butter on very low heat, stir in flour until light brown. Add the shrimp, minced onion and stir fry on medium heat for 2 minutes. Add curry powder, salt, and milk: stir until thickened. Add onions, potatoes, carrot and chili pepper. Cook for 3 minutes. Pour into cooked pie shell. Drop food coloring on the cooked rice and mix well. Place into a small wet mold, press and place on top of the shrimp curry in pie shell. Serve. Pie crust: 1 cup sifted flour ? cup shortening 11/2 teaspoon salt 2 tablespoons cold water Sift together the flour and salt. Cut in shortening with pastry blender or blending fork, until pieces are the size of small peas. Sprinkle water over mixture. Gently toss with fork and form into a ball. On lightly to floured board roll out gently until a circle is formed in ? inch thick. Place on 9" pie plate. Fold overhang under; make edging as shown above. Bake in oven 375 degrees for 20 minutes.
During the reign of King Chulalongkorn (Rama V), Phuket became the administrative center of the tin-producing southern provinces.