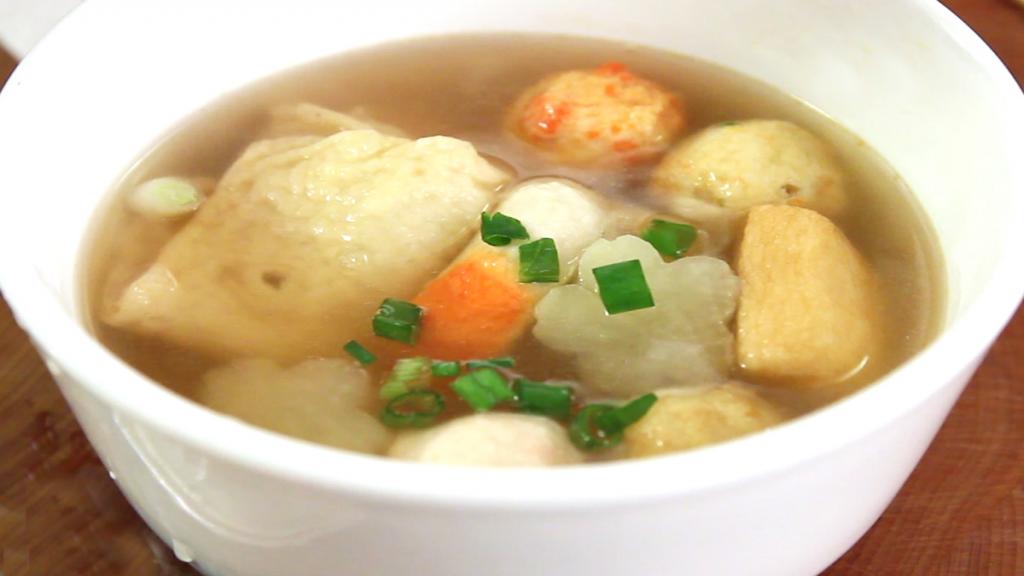 Ingredients:
1 bar bean cake cut into pieces
1/2 cup ground pork
1/2 teaspoon garlic powder
1/2 teaspoon salt
1 tablespoon nampla (fish sauce)
3 cups water
2 spring onions cut into
1 inch segments
1 sprig coriander Dash pepper
1/2 teaspoon monosodium glutamate (MSG)

On December 26, 2004, Phuket and other nearby areas on Thailand's western coast suffered extensive damage when they were struck by the Boxing Day tsunami caused by the 2004 Indian Ocean earthquake.
method: Combine ground pork, garlic powder, salt and MSG. Mix well. In a soup pot, put cold water and the ground pork mixture, stir. Bring slowly to the boil. Add bean cake, nampla and simmer for 3 minutes. Add spring onions. Spoon into a serving dish. Dash with pepper and top with coriander. Serve.