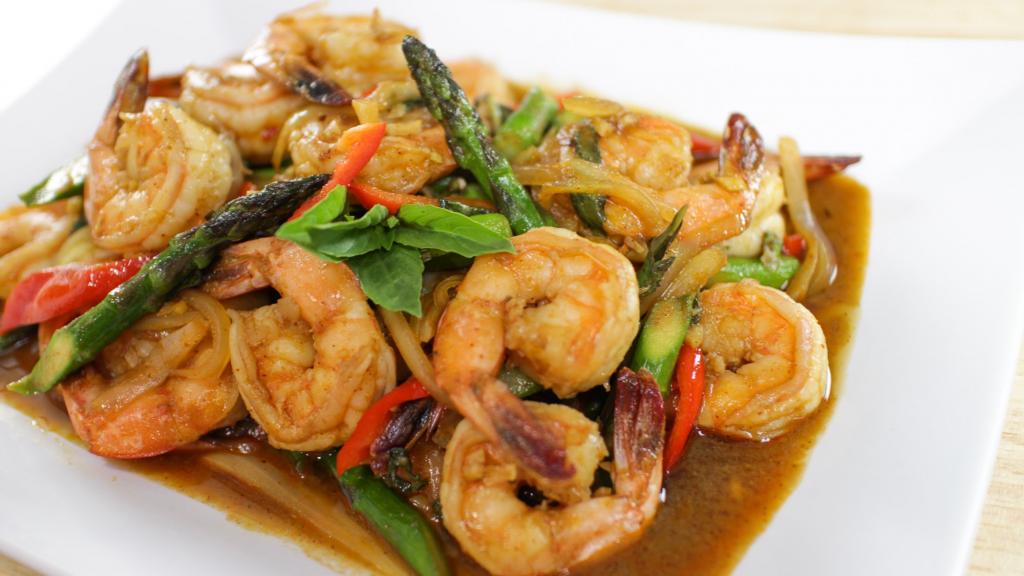 Ingredients:
6 large shrimp
1 tablespoon red curry paste
2 tablespoons pounded dried shrimp
1 tablespoon nampla (fish sauce)
1 tablespoon sugar
1/2 teaspoon garlic salt
1/2 cup vegetable oil
1 teaspoon chopped green onion Dash Monosodium glutamate (MSG.)

method: Shell and clean the shrimp; rub with MSG. Garlic salt and set aside for 15 minutes. Heat the oil in a large frying pan over medium heat. When hot, fry the shrimp approximately 3 minutes on each side. Remove to serving plate. Using the left over oil and low heat, stir fry curry paste for 1 minute, season with sugar and nampla, add dried shrimp and stir fry for 1 minute more. Pour the cooked paste over the fried shrimp. Garnish with chopped green onions. Serve with rice.
The Sirinat National Park on the northwestern coast was established in 1981 and protects an area of 90 square kilometres (35sqmi) (68 kilometres (42mi) marine area), including the Nai Yang beach where sea turtles lay their eggs.