HomeWorks Phuket is located just opposite of Central Festival Phuket, and even if it is somewhat of a shopping centre itself, HomeWorks Phuket mostly caters towards those with home improvement in mind, even if there is a PowerBuy and a Sony shop located at the entrance upstairs. HomeWorks Phuket has two floors, the first one is usually pretty quite, except if they got some special sale going on. The second floor is where the shop itself is located. There is also a couple of banks located here, Siam Commercial Bank, Bangkok Bank. You have KFC, Mister Donut and Se-Ed Bookstore, and there is a painting store here as well.
When The Burmese attacet Phuket in 1785. Than Phu Ying Chan, the wife of the recently deceased governor, and her sister Mook then assembled what forces they could.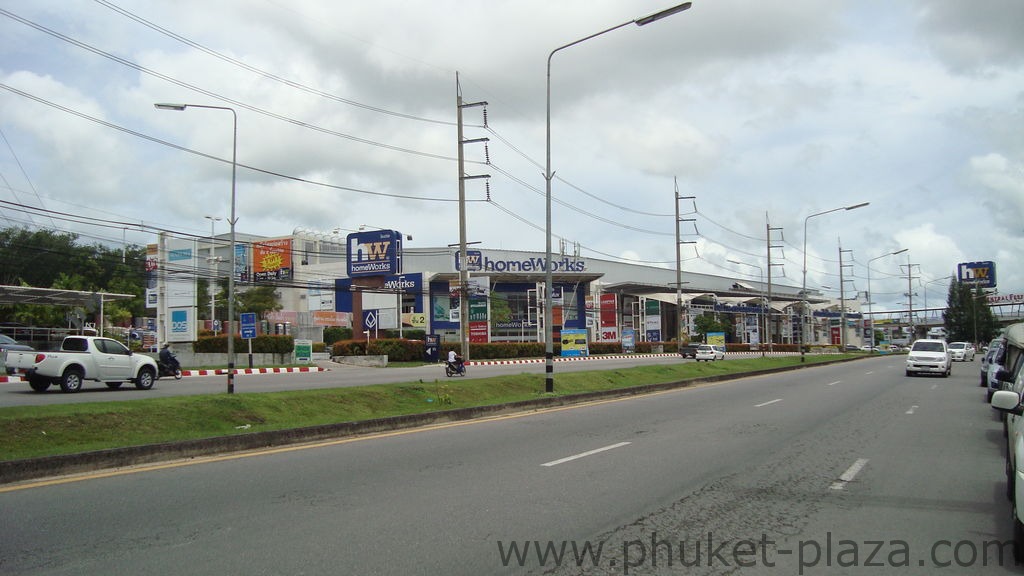 There is also a KFC located on the first floor in case you get hungry, and don't want to walk all the way over the bridge to central. Most people who visit this shop would have some kind of interest in shopping for their home, or going for some electronic gadgets at the Sony or PowerBuy shop. This PowerBuy shop is probably one of most interesting one, as it usually has good offers on TV's etc. So if your interested in these kind of things then you should pay it a visit.
Opening hours are between 10am to 10pm.