Phuket weekend market in Phuket Town is now days located on Chao Fa West Road just a bit south of Phuket Central Festival, it's actually just a 10 minute walk. The weekend market hosts all kinds of food, items and clothes. Here you can find anything from second hand stuff to brand new beach wear, that includes pirated items. There is also a section here where you can get a new pet, a myriad of animals are readily available. The best time to arrive to the market is around 4 pm, as that is when it's just getting ready, and you can browse around a bit before it's getting to crowded.
After the Tsunami, By February 2005 many damaged and most undamaged resorts were back in business, and throughout 2005 life slowly returned to normal for the people of Phuket. Following strenuous recovery programs, there is no remaining tsunami damage other than at the most remote beaches.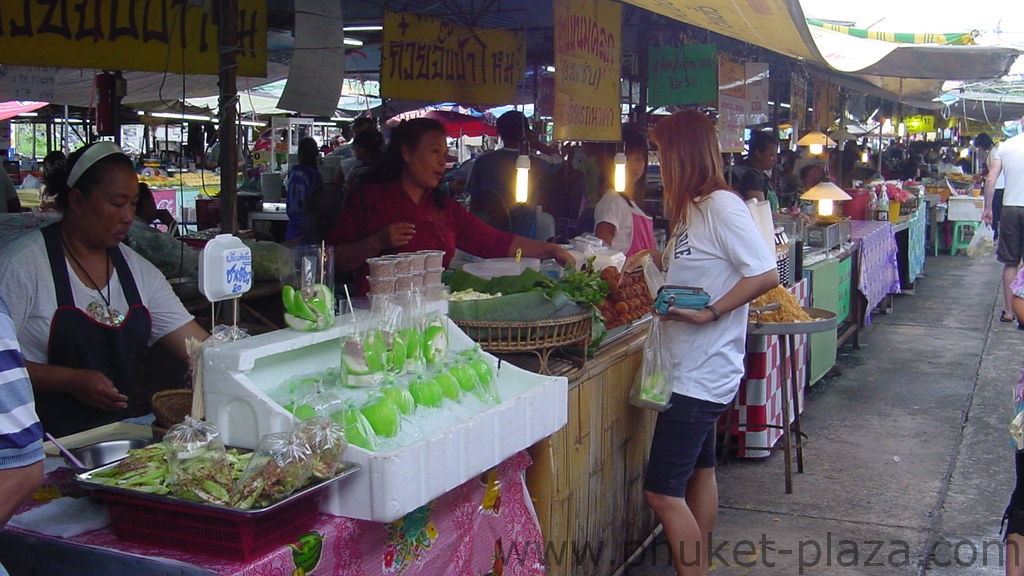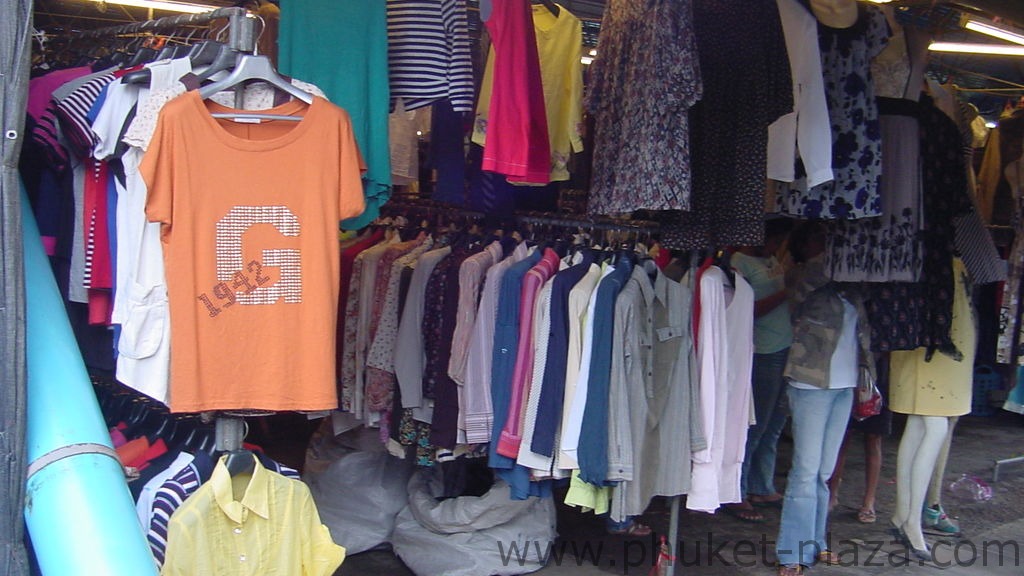 The market is divided into two major sections, one a bit more covered with a big roof. This section has mainly second hand items, here you can find very good prices for quite good value, if you don't mind second hand stuff.
The other section of the market, is a bit more open air, even if it is pretty much cowered these days, so you wont have to worry in case it starts raining. In section there is mainly new brand items available, all from shoes, jewellery, bags, watches, and tons with clothes of all brands like Diesel and Billabong at very reasonable prices compared to the shopping malls.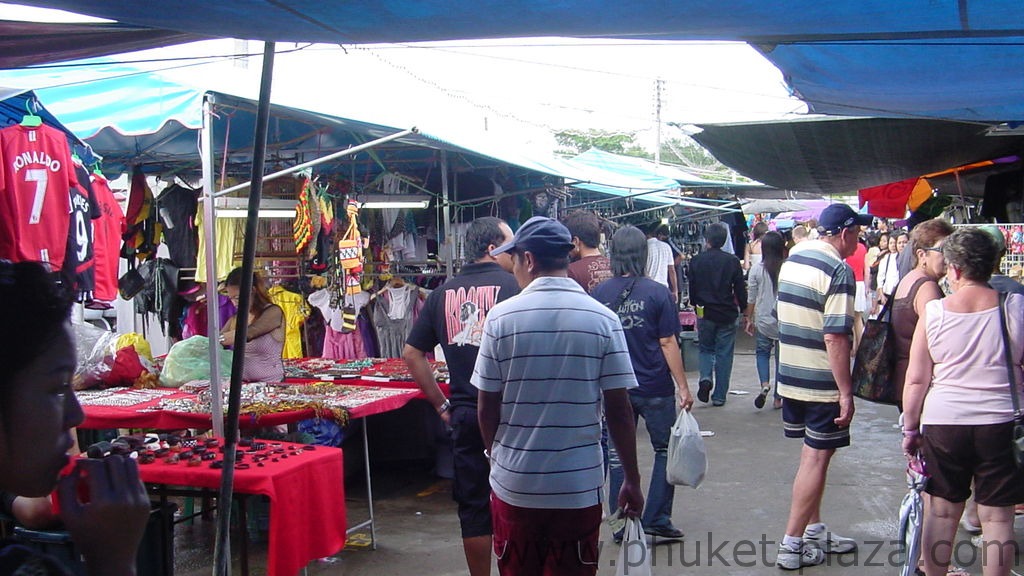 The Phuket Weekend Marked is also known as Talad Tai Rot and Chao Fa Market. There is plenty of parking space, but it can get hard to find a spot if you arrive to late in the afternoon, so if you can try to arrive around 4pm.
Even if you don't plan to do too much shopping, you can always come here for the food, the drinks, and the atmosphere. This is definitely one of those places one should not miss on a visit to Phuket.
The Phuket Town Weekend Market is open every Saturday and Sunday from 4pm to around 9pm, usually they tend to keep open as long as there is customers still looking for something to buy.
You can almost find any kind of item, may it be clothes, watches, electronics, DVD, CD and Bluray, bags, shoes and all kinds of fashion accessories that you may enjoy.