Patong Beach is located on the mid west coast of Phuket, it's the most center location one can stay to reach the whole island. But it's also one of the busiest beaches around the island, Patong beach is famous for it's nightlife with more than hundreds of restaurants, bars and a few discos. It's also a place filled with goods for those who enjoy shopping, and now with Jungceylon Shopping Center everything you possible can desire could be found here. And there is off course the beach to enjoy as well even with all the other things distracting you from it. This is as close to a city/beach holiday location you can come, for those who don't like it too quiet.
Phuket now derives much of its income from tourism.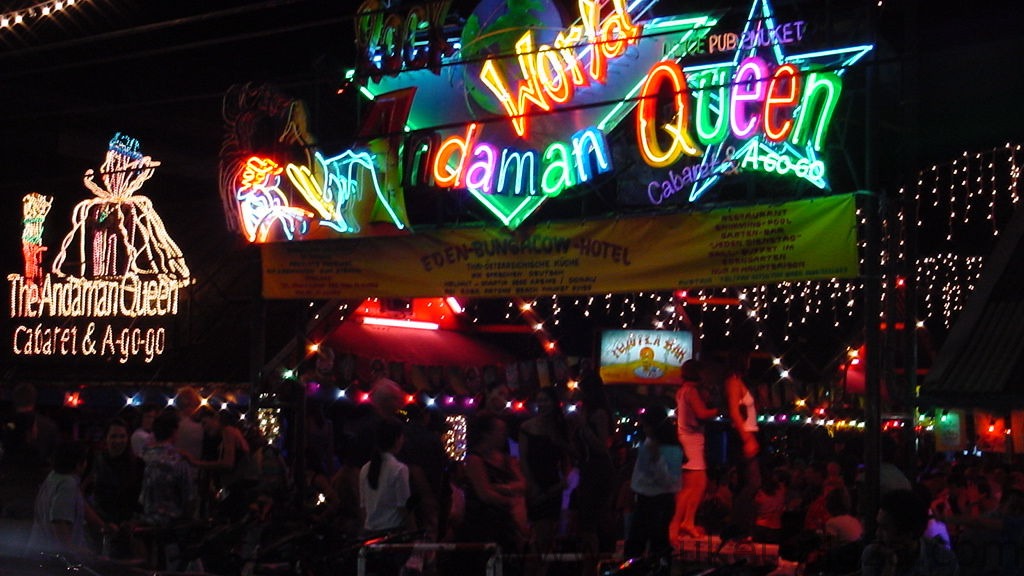 The nightlife in Patong is quite amazing, and it definitively got it all for all, if you're into it, here you can find it. You can enjoy a beer at a bar with some quite background music, or blast the night away in a disco... Have an amazing dinner at one of the many restaurants that offer great food for a few bucks. Anything from five star to a meal on wheels, and to your surprise, the food is just as great for $1 as $100, welcome to Thailand, it all comes with a smile.
The main nightlife action in Patong is based around the famous soi bangla, here you have the side sois, soi crocodile, soi easy, soi eric, soi gonzo, soi lion, soi seadragon, soi tiger, soi vegas. You will find plenty of beer bars, go go bars and the tiger disco.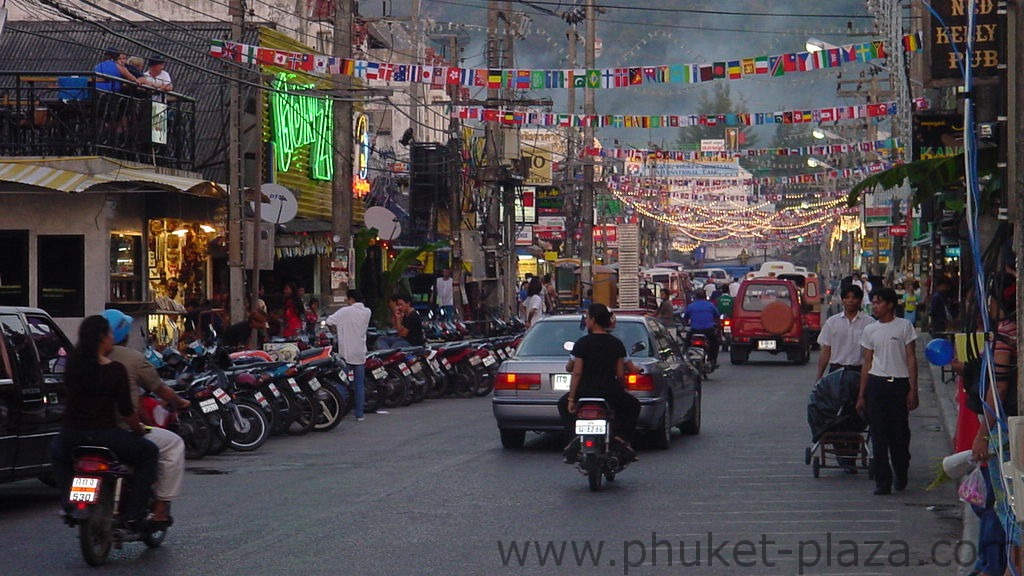 When you're done with the nightlife, you have all the shopping in the world to look forward to, you have the famous beach road shopping, the rat u thit road shopping, jungceylon shopping center, ocean plaza and ocean bangla shopping center, the otop market and DJ Plaza. And if this is not enough for you, you can always head into Phuket Town for some more shopping...
And when you are done with the dining, nightlife, and shopping, you can always go for some sightseeing around Patong. You have the Bangla Boxing Stadium, if your a fan of the sport, or just looking for some entertainment. More you have the Loma Park, along the beach in the north end of Patong, a good place to spend a afternoon, especially if you got a family and kids. You also have Boon Kaw Kong Shrine, located at the top of Patong Hill, it's a Chinese Shrine build in 1980. Shell World Museum at Jungceylon, Simon Cabaret Show, Wat Suwan Khiri Wong.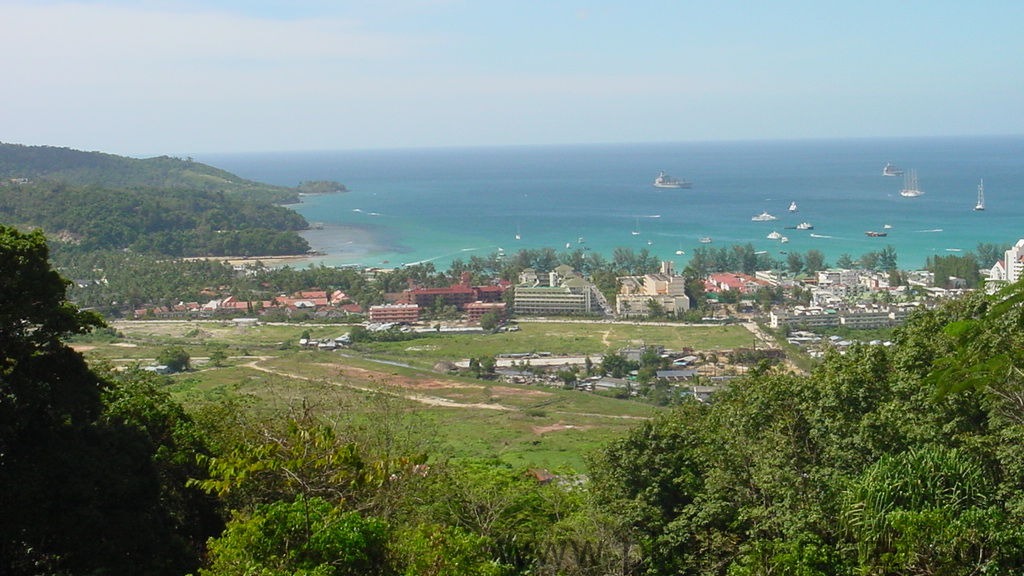 All in all, Patong is quite a busy beach, but it still got a lot to offer, and there is some quite locations for those who want the best of the two worlds, there is plenty of hotels and resorts located here, all from simple guest houses to grand five star accommodations, one to fit everyone. So if your planing to visit Phuket, don't miss the amazing Patong beach.