A stay in Patong wouldn't seem right without a foray out into the nightlife for which this town is justly famous. Quality dining, exciting shopping and busy bars are some Patong's nocturnal attractions. There are also some seedy elements, though: gibbons, taken out of the wild to sit, chained to bars (where's the fun in that?); child vendors and aggressive hawkers but all in all it's a fun place to be on an evening.
Phuket, formerly known as Thalang and in Western sources, Junk Ceylon (a corruption of the Malay Tanjung Salang, "Cape Salang"), is one of the southern provinces (changwat) of Thailand.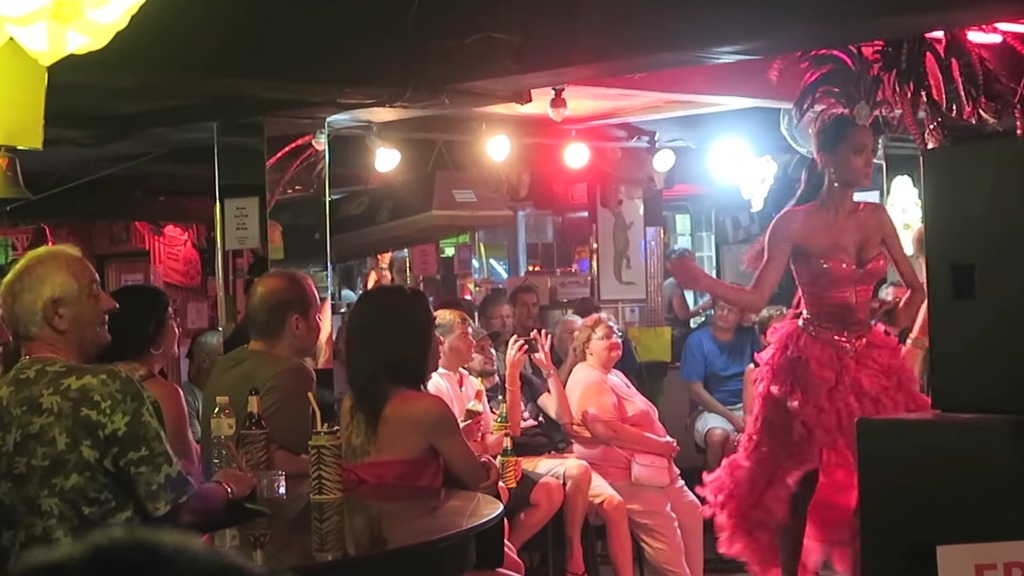 On Soi Bangla, at around midnight, things get wild. Local Katoeys (transsexuals) shake their (often brand-new) things in the beer halls off the street. Not for the faint hearted. By the amount of sob stories we've heard over the years concerning gullible men and guileful women, one could fairly say that Patong - as well as Karon / Kata by night - in not the sort of place to let your guard down in - especially if you're lonely and looking for company.
One of the big disappointments lately is the early closing hour for all entertainment complexes, by 02:00 all places has to be shut down and this enforced by the local police each night. Hopefully as soon as Phuket's 'Entertainment'-zones are in place they will be opened all night as it used to be, dance until sunrise, and then chill down the beach.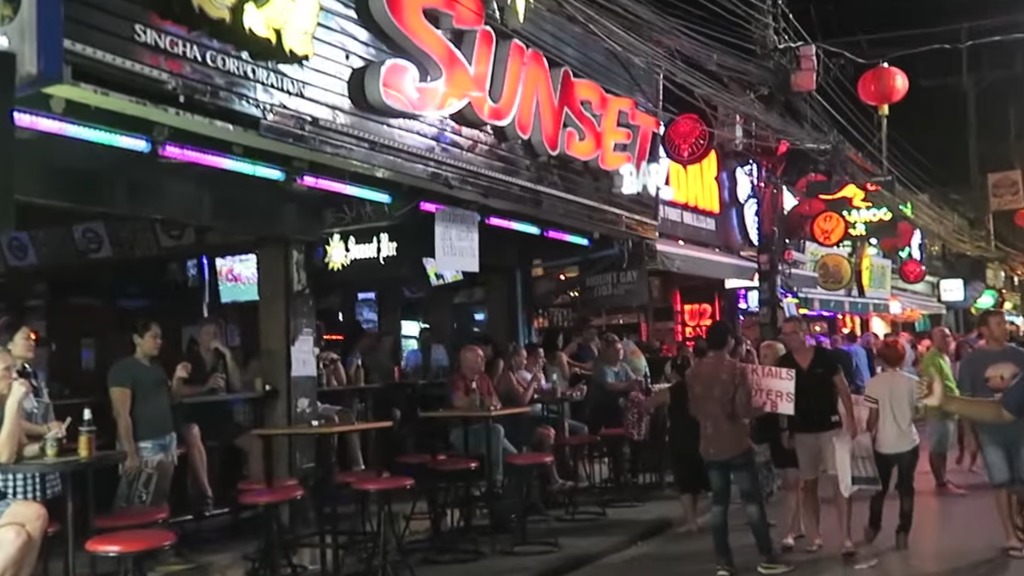 If you have any problems at all in this area please call the Tourist Police. Tel. 1699 (Toll Free)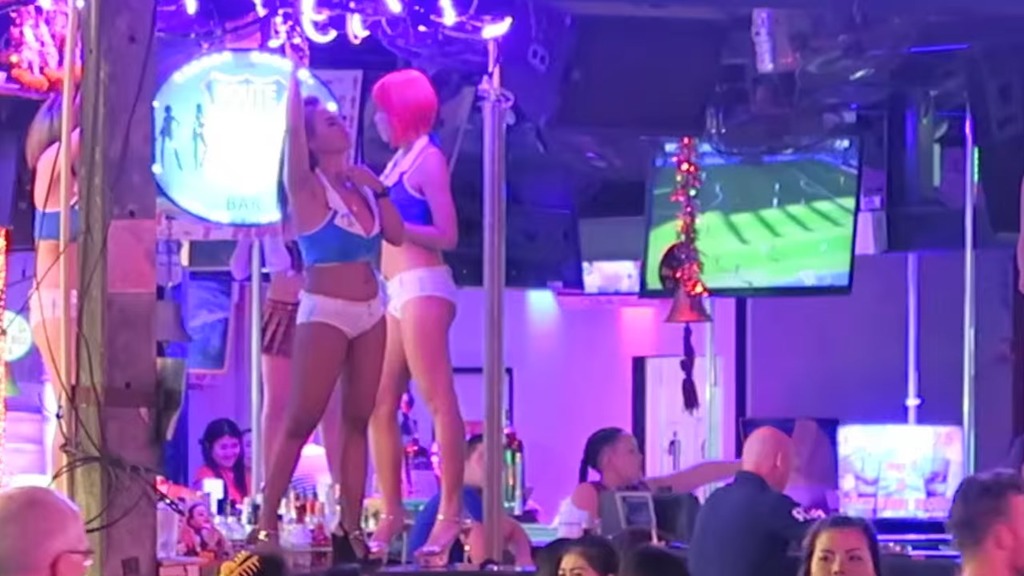 Safari - On the southern edge of Patong, the Safari gets going about 10 pm and doesn't let up until late. A big place, with jungle decor. Fun place to dance and meet people. They usually have great live music around 22:00, and later dance music blasting all night, one of the places one should visit, here you'll pay around 100 baht for a small beer, it's normal disco/pub price, in beer bars the standard price is around 60 baht.
Tai Pan - is on the corner of Soi Sunset, across from Soi Bangla. "Patong's top bar", Live music from 22:30 to 01:45 and disco until closing hours, one of the late night hot spots, and is usually not crowded until after the beer bars closes, then it will be filled with all to many nice local ladies, one of the places to round of the night at.
Banana Pub / Disco - downstairs is a pretty casual affair, a great place to have a cocktail before going on to bigger and better things. Open 19:00 until late. Upstairs it's the techno-funk world of the Banana Disco. Very loud and very energetic, a great place to dance, if you like to scream. Open 21:00 to 02:00, with it's big screen tv and usually great club psy-techno music it is quite a relief from the usual bar-street music. Recommended around 24:00 - 02:00.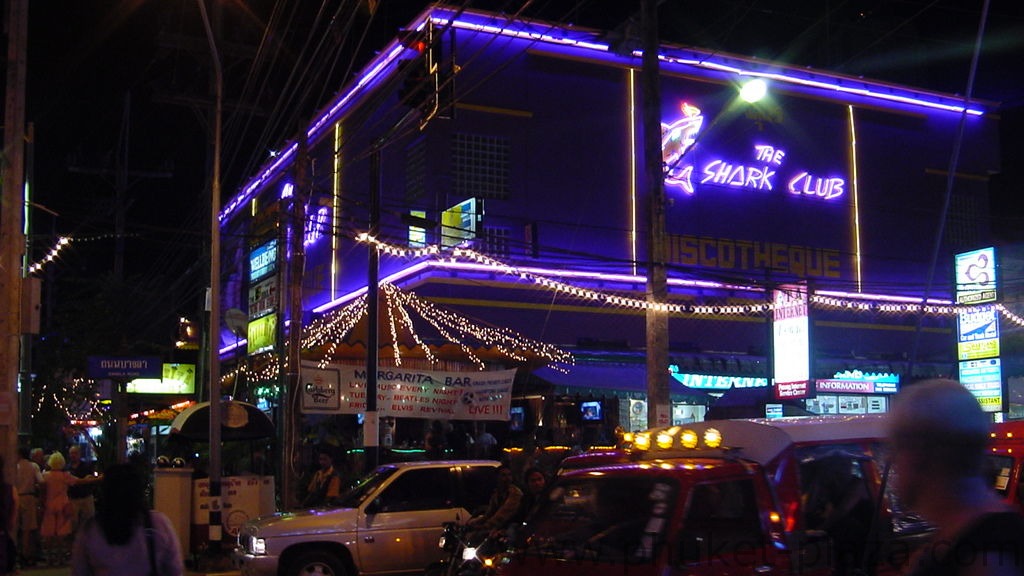 The Shark Club - the absolute top spot for the last years, a very nice and dark atmosphere to hang around in, dancing until dawn, certainly a must for any Patong visit, beer/drink prices are all 100 baht to make it simple for you, which of course means that rather than having a beer you might want to try some new exciting drink, the price is the same.
As for Beer-Bars, there are plenty and a lot, the right place to start your evening, streets such as Soi Seadragon, Soi Crocodile and Soi Eric are the more famous ones. One of the even nicer places to relax and enjoy oneself is the a-go-go's but that is more for an mature audience, that enjoy to watch ladies perform sexy shows, and ain't scared of nudity. The better places is probably Pink Panther, Flash & Lipstick, also Rock Hard one of the nicer places.