Phuket Radar Hill Viewpoint is one of the highest viewpoints in Phuket (at 529 meters), it is located just at the back of Patong, but the only road up to this viewpoint would be from the east, that even can be quite a challenge to get up there, but once up it will be worth it, the view is very good, you can see Patong Beach in the west, and the east side of Phuket.
Phuket's western coast has several sandy beaches, while on the east coast beaches are more often muddy.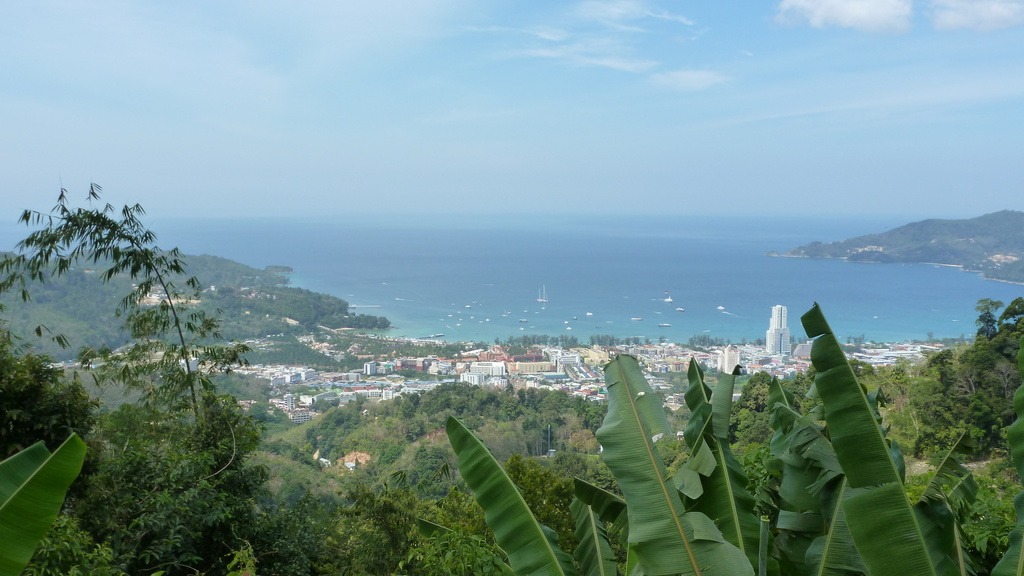 As said, the only way up to the Radar Hill Viewpoint is from the east, and that would be from Chao Fa West Road, the entrance is gateway like, and there is a big yellow sign in Thai, it would lead you to the temple Wat Silsupahram. You would get on this road and pass the temple, the road will start to climb up the mountain, and it might be difficult to find the correct way up, we would suggest to go with a local guide, or ask your way up for the road to the weather station (in Thai: grom utu).
Once you get up on the Radar Hill, you will have an amazing view, even on the way up you will have plenty of photo opportunities, and stops to enjoy the view. On the top you will see Patong Beach far below. What you should know about this location, is that the Weather Station is Military owned, and you should not park any where near it, and do respect the signs, don't take any photos of the weather station or it's gates.
Best time to visit would be during the day, make sure you got enough gas in the tank, and enough food in your stomach to take you thru the trek up there.