Phuket FantaSea is one of the biggest and most exotic shows on the island, where you will have an amazing evening. The show and theme park has gotten many great reviews, and you really should not leave Phuket without seeing this spectacle show once. When you arrive to Phuket FantaSea Theme Park at Kamala Beach, you'll have more than enough time to stroll around and the enjoy the Fantasea village, have a look at the tigers and elephants, play some of the many carnival style games available in the stalls, do some shopping.
Phuket, which is approximately the size of Singapore, is Thailands largest island.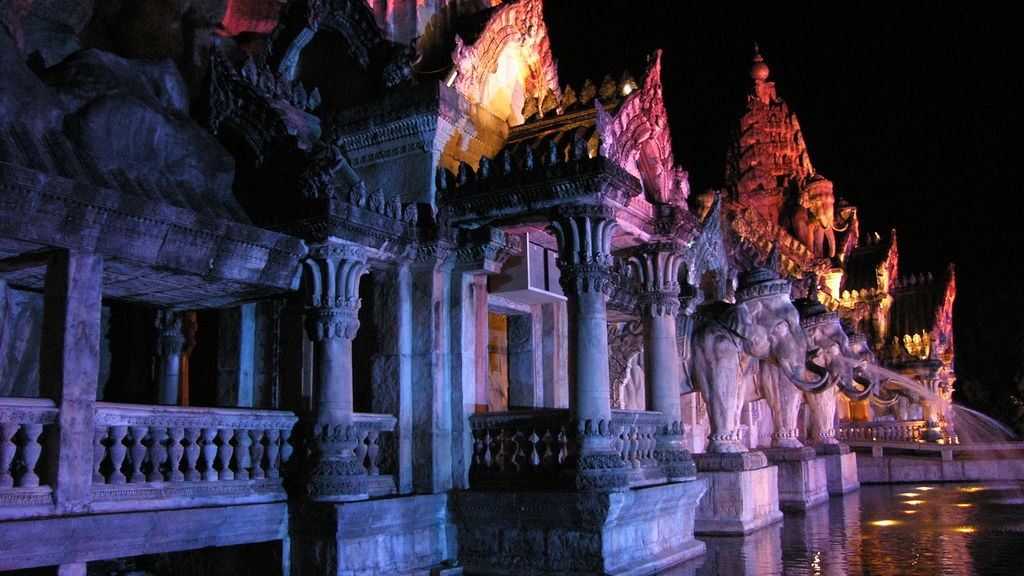 The show is performed by hundreds of people, trapeze artists, elephants, tigers and other exotic animals, this all blends into one fantasy story with a flavour of thai culture. It's just something that cannot be missed.
While waiting for the show to start you should take the opportunity to go for a elephant ride, or play at the themed arcade tailored to what the kids just love, and for those who got some money left head to the shopping stores or stalls. There is also a photo studio, where you may dress up in traditional Thai costumes and take a snapshot to keep.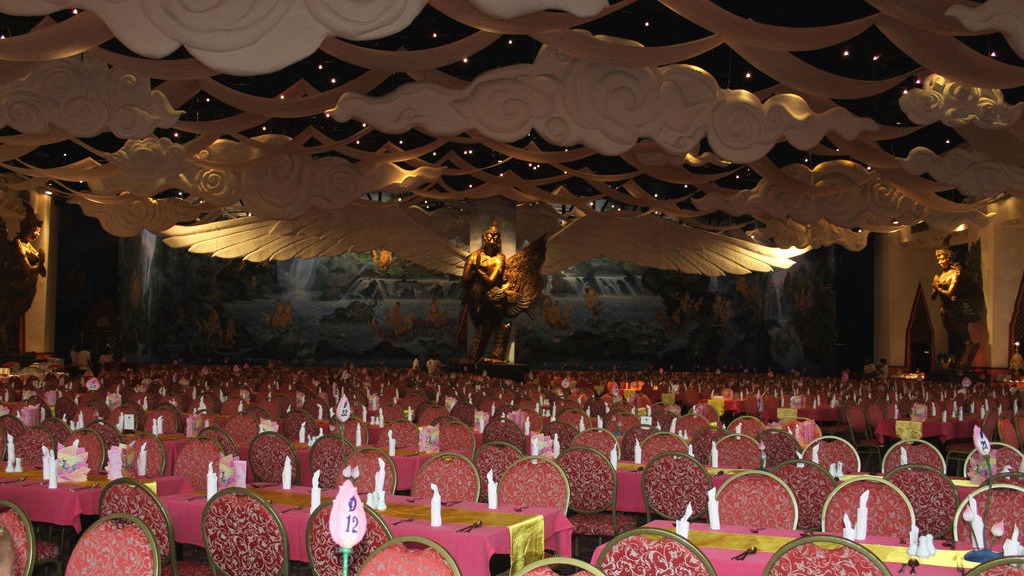 The Buffet that is offered as a part of the ticket price, that is if you decide to include it. Is at the Golden Kinnaree Buffet Restaurant, the hall seats near 4,000 people. There is two very huge buffet counters that serve Thai and international food.
Overall this is one of these events one can not miss when visiting Phuket. Phuket Fantasea Show is an daily event, except Thursdays. The theme park opens at 17:00 and closes at 23:30. Dinner time is 18:00 to 21:00, the Show Gate opens at 30 minutes before the show starts, there is two shows daily one at 19:00 and one at 21:00, the duration is 1 hour and 15 minutes. It's advisable to be seated around 20 minutes before the show starts.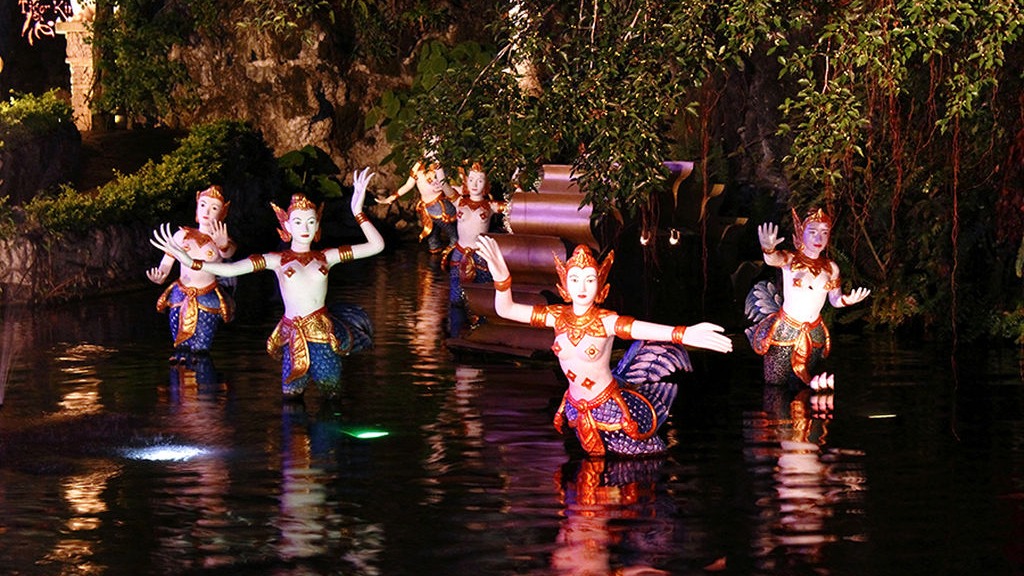 Prices are 1500 bath for adults and children (4-12 years old), if you want a round trip transfer, you can add another 300 bath per person to the ticket price. To have the Buffet Dinner will add another 400 bath onto the price for adults, and 200 bath for children (4-12 years old). A Gold Seat ticket is available for an extra 250 bath per person, and it is advised to get a good seating to enjoy the show. Pick up times for transfer is 17:00 - 17:30 at your hotel or accommodation. Hope you will enjoy this show.