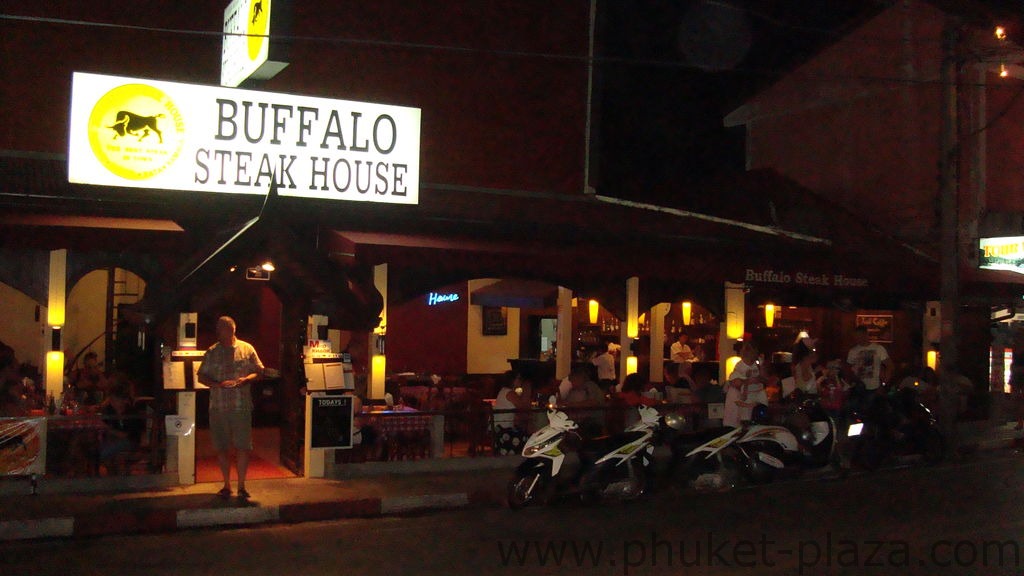 Buffalo Steakhouse in Kata Beach, while there is two Buffalo Steakhouse Restaurants in Kata, One in the north part near Dino Park, and one a bit more down the south parts of Kata Beach. The quality of food and service is similar, as can be expected since this is a steakhouse, steak is what they do best, and the chef is Scandinavian. The most popular of the two seems to be the one at Kata Plaza in the south, good food is served at reasonable prices, a small salad bar for you to enjoy while waiting for the steak. It's very popular among the Scandinavian's visiting Phuket, sometimes it can be a bit crowded.
It is estimated that if all its 39 other small islands are included, Phuket Province will cover an area of approximately 590 square kilometres (230sqmi).
Thai cuisine served here is priced around THB 129 per dish, Chang Drought Beer goes for THB 59 per glass.
It's definitely one of the places to go when you crave for some western food, especially if you are Swedish. When going there for dinner, make sure you do not go to late in the evening.
Ranking : Food : 6/10, Service : 7/10, Value : 6/10, Atmosphere: 7/10 Customer Rating : 6/10
Opening hours are 9:00 - 24:00, recommended for Steak, Pizza, Scandinavian and Thai food.