Located between Bang Tao and Kamala on the west coast of Phuket is this rater small but quite beautiful beach located. Beautiful that is when it's NOT high-season and packed with sun-bathing chairs and farangs, during low season you don't have to much of either here, the past weeks it's been just to much of that, and if one wishes for a quiet beach don't bother to visit this one during high season. Even if they do have great food here, high-class and an meal for 2 end's up around 500 Bath, including beer and 2 dishes from the menu. During low tide, the beach is quite children friendly, and you can walk forever before your nose is under water and during high tide, you can just walk a few meters.
In September 1680, a ship from the French East India Company visited Phuket and left with a full cargo of tin.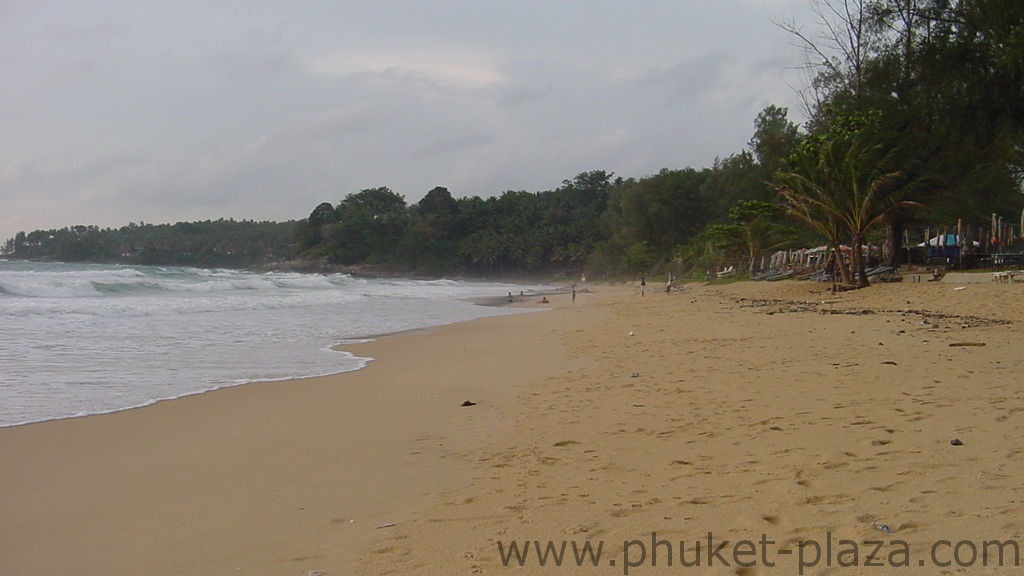 There is a lot of locals here who also come for a swim, but keep away from the expensive chairs, and usually takes their swim in the late afternoon.
Recommended during low season, but be carefully when you swim, several people has drowned here, during the monsoon season. Not Recommended in high season, if you are looking for a quiet beach to relax and have a wonderful time.
This is the second beach that has yet to feel the hand of a developer but for good reason; from May to November the water can have a dangerous undertow. Located at the foot of the hill. Here, nature has lavishly accorded beauty. Moreover, Surin Beach is another spot to view the sun set and it is comparable to Phromthep Cape in this respect.