As the most enjoyable of the southern beaches, Nai harn is located just above Laem promthep, the famous sunset spot, and just as Laem promthep, you can enjoy the sunset here, and why not do so while dining at one of the beach restaurants, that serve excellent, and not to expensive food. After a day on the beach, it's just the kind of relaxation that Phuket has to offer. Not to many people find the way down to this beach, during low season. It is probably one of Phuket's cleaner and more beautiful beaches. Not to miss on your holiday here... The waters are crystal clear compared to some of the other beaches, but not as crystal clear as the small islands surrounding Phuket.
Forest, rubber and palm oil plantations cover 60% of Phuket island.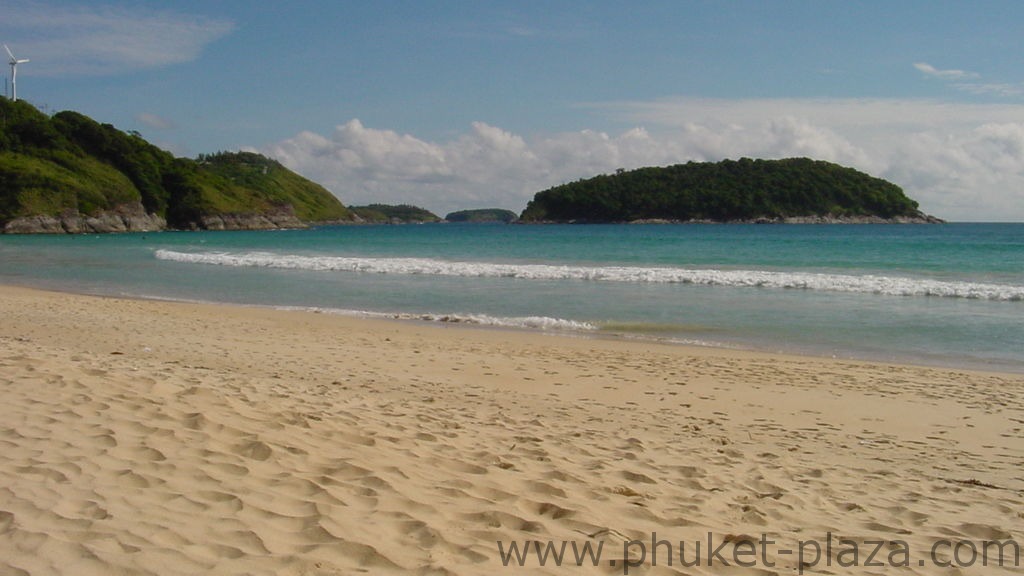 Even during low season when it's more windy than the rest of the year, you might be able to do some 'surfing' on the waves here. But even so it's quite safe to take a swim here all year around.
This is a five star beach, and if you drive the west coast down here, you will enjoy a lot of sights on the way. One hotel is located right on the beach, but it's quite far away, so it's not disturbing the peace.
It is truly one of the loveliest beaches on the island, as it lies between two ridges and faces the setting sun. Behind it is the beautiful lagoon that gives it its name. Offshore is Koh Kaew Yai island. Le Royal Meridien Phuket Yacht Club here is one of the island's premier hotels. On the southern tip is Laem Promthep, a noted beauty spot and favourite vantage point for watching Phuket's spectacular sunsets. The beach is not so long but clean.