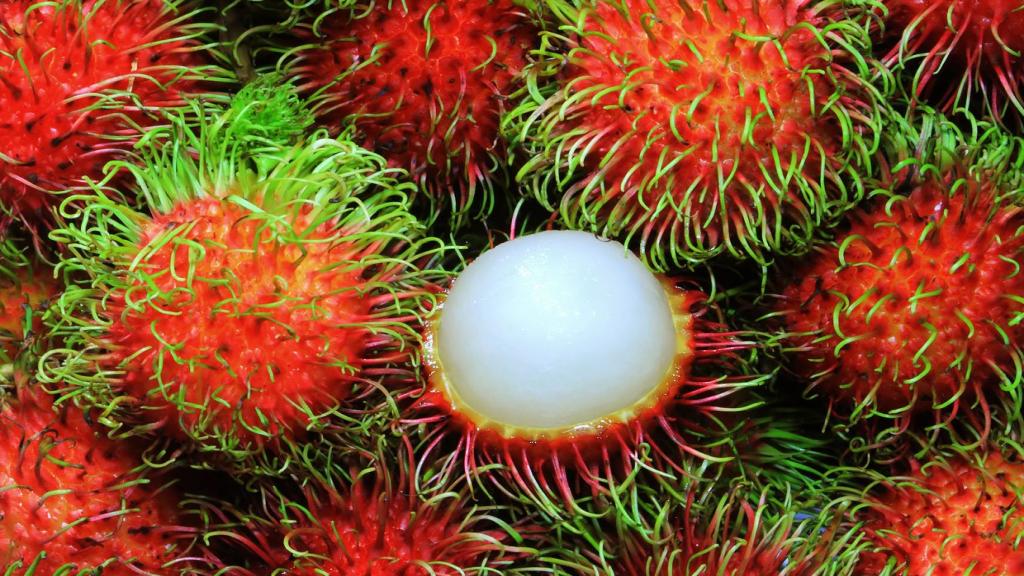 Thai name: Ngo
Season: May to September

Ruby red and covered with fine green-tipped hairs, the rambutan is one of the most attractive Thai fruits and also one of the most delicious when eaten at the peak of ripeness between May and September when it is most plentiful. Thai rambutans are noted for their sweetness and considerable quantities are exported both fresh and canned; the main growing areas are Chanthaburi and southern provinces such as SuratThani.
Phuket provincial population in preliminary count of 2010 census was counted to be 525,018 people, including some 115,881 foreigners, or 21.1% of the population. However, it is admitted this is inaccurate since The Phuket Provincial Employment Office currently records for more than 64,000 Burmese, Lao and Cambodian workers legally residing on the island. Final figures are to be released later in 2011.