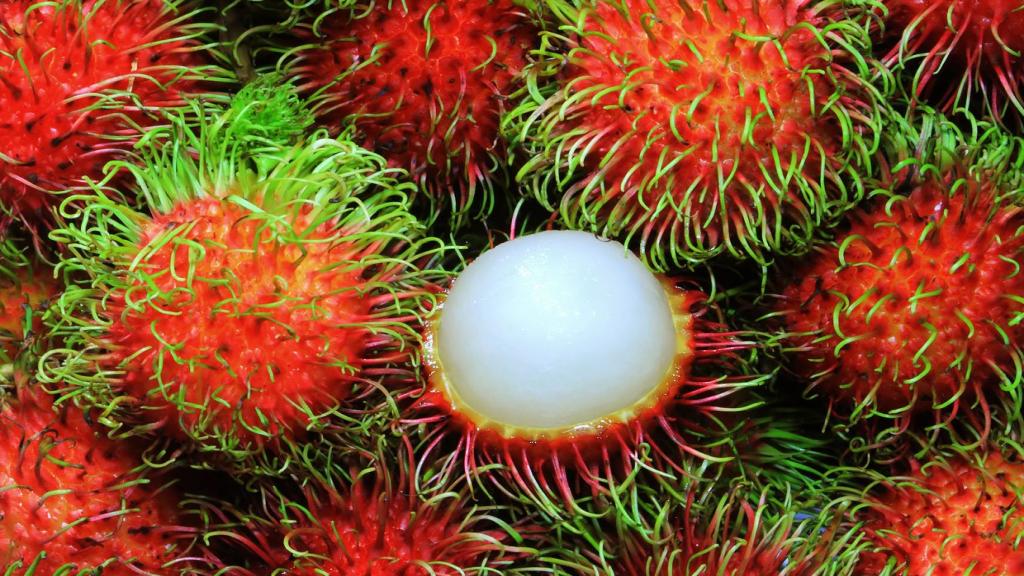 Thai name: Ngo
Season: May to September

Ruby red and covered with fine green-tipped hairs, the rambutan is one of the most attractive Thai fruits and also one of the most delicious when eaten at the peak of ripeness between May and September when it is most plentiful. Thai rambutans are noted for their sweetness and considerable quantities are exported both fresh and canned; the main growing areas are Chanthaburi and southern provinces such as SuratThani.
In 1681 or 1682, the Siamese king Narai, who was seeking to reduce Dutch and English influence, named Governor of Phuket the French medical missionary Brother Ren Charbonneau, a member of the Siam mission of the Soci des Missions Etrangres. Charbonneau held the position of Governor until 1685.