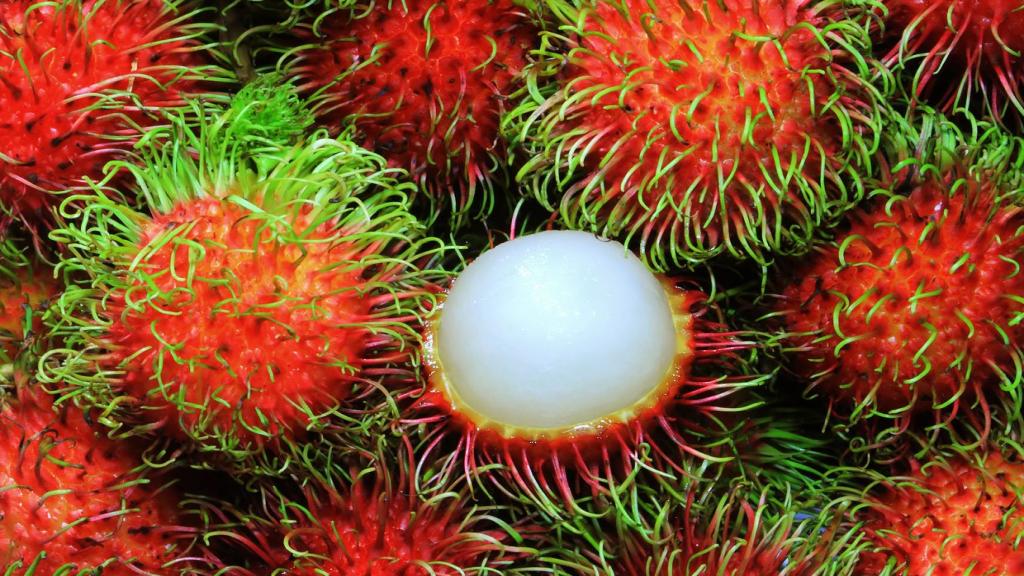 Thai name: Ngo
Season: May to September

Ruby red and covered with fine green-tipped hairs, the rambutan is one of the most attractive Thai fruits and also one of the most delicious when eaten at the peak of ripeness between May and September when it is most plentiful. Thai rambutans are noted for their sweetness and considerable quantities are exported both fresh and canned; the main growing areas are Chanthaburi and southern provinces such as SuratThani.
After the Tsunami, By February 2005 many damaged and most undamaged resorts were back in business, and throughout 2005 life slowly returned to normal for the people of Phuket. Following strenuous recovery programs, there is no remaining tsunami damage other than at the most remote beaches.