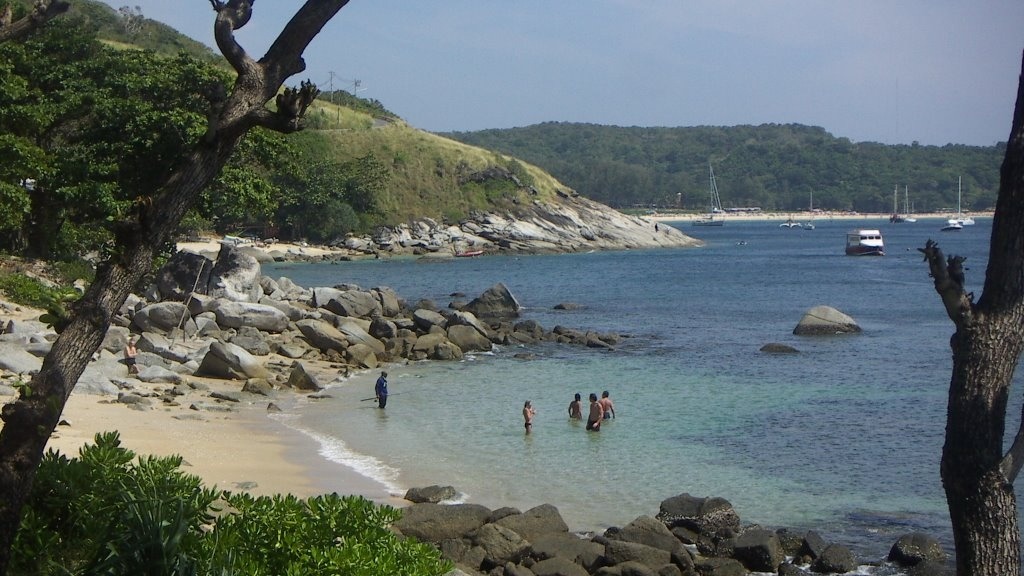 Ao Sane Beach, located on Phuket's southwest coast, the beach is accessible from Nai Harn Beach, you can see it clearly when standing on Nai Harn Beach looking to the north west. You can reach this beach by road, but the only way there is actually straight through Phuket Yatch Club, this might be why the beach is less visited and the atmosphere is more tranquil, you will have to drive into a tunnel under the hotels kitchens.
Phukets songthaews are larger than those found in other areas of Thailand. They travel between the town and beaches.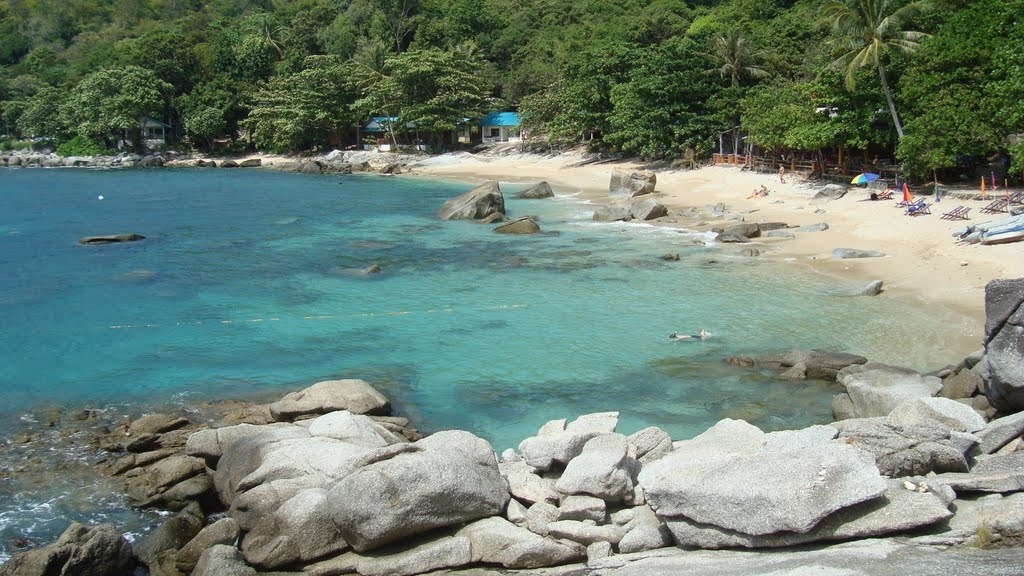 Ao Sane Beach itself is three small bays and around 200 metre long, with a few beach bungalows, the water here is very clear, and the sand is very nice. There is plenty of shade here from the trees not far from the beach.
It's a perfect place for a day-trip when you want to get a feeling of how quiet Phuket used and can still be.
There is a beach restaurant here, perfect for lunch in the shade of the trees, prices are OK.
You can even rent snorkeling equipment or get dive lessons here.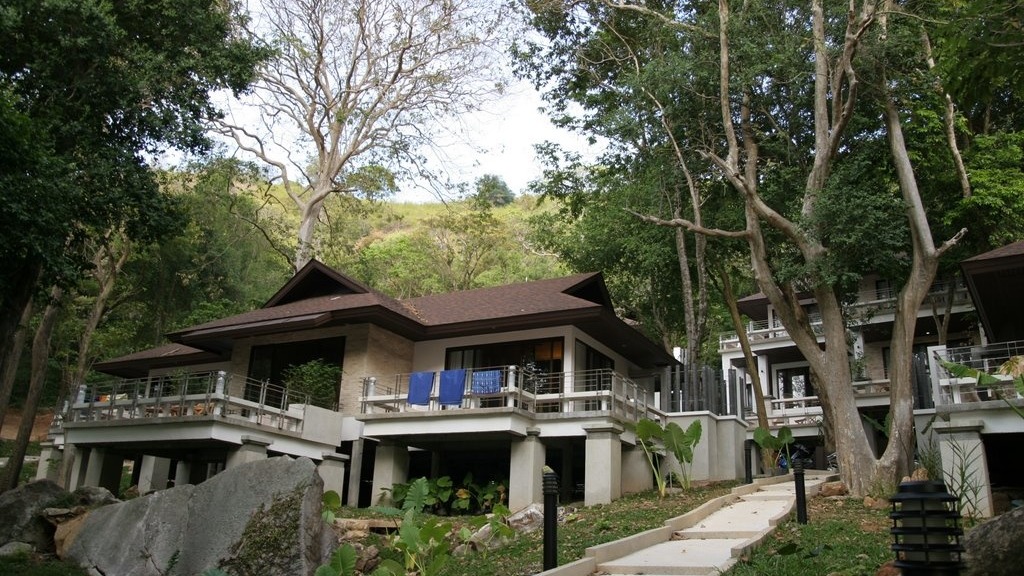 The bungalows here are quite basic, but due to this awesome location you might consider them a bit pricey, you will have to pay around 800 Baht to stay the night (fan only).
It'll sure be a great adventure to spend a night here. If these are too basic for you then on the later part (bay 2 and 3) of the beach there is a few more luxurious bungalows here starting from 4,000 Baht, here Baan Krating Resort takes up most of the space, you might go there to enjoy the services such as massage or just to have a few drinks.
This beach makes the perfect getaway after a few days on the busier beaches, less crowded but with the comforts of a not too pricey restaurant.