On The third floor is mainly dedicated to restaurants and bars, here you find, Food Terrace, a large food court where you can find most lunch type dishes, Black Canyon Coffee, Bar B Q Plaza, Fuji, Hachiban Ramen, MR Restaurant, Mandarin Ho Ho Sek, S&P, Sizzler, Sukishi, The Pizza Company, Yum Saap, Yayoi. There is also two cafes here, Ete and Ete Bristo. Then you got Super Sports, SFX Coliseum Cinema, Slim Up For Men, Skin doctor, Eye Bright, and B2S for those of you who like books, gift and design products.
Phuket was formerly referred to as "Thalang," derived from the old Malay "Telong" which means "Cape". The northern district of the province, which was the location of the old capital, still uses this name.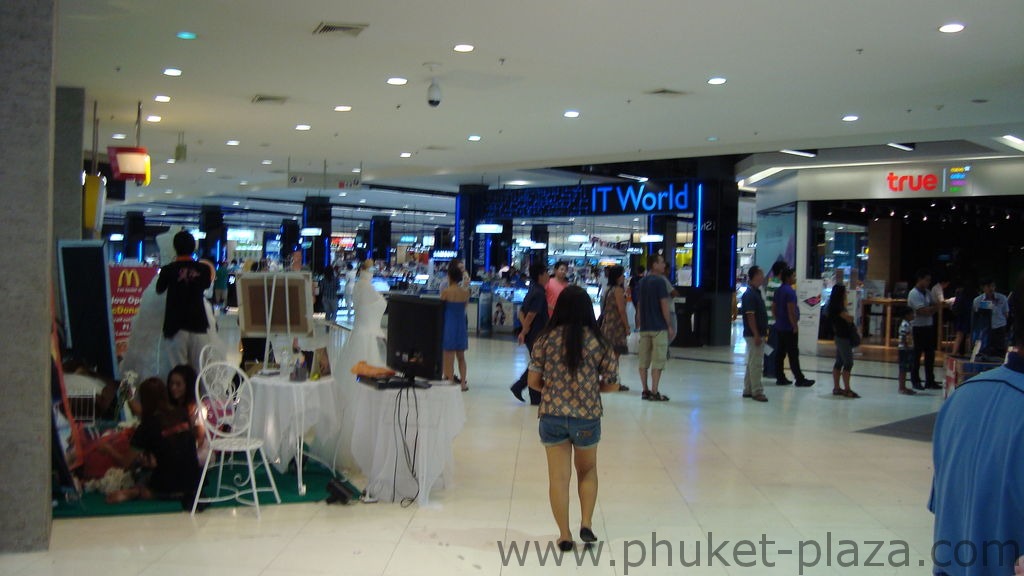 The fourth floor is mostly dedicated to Beauty & Woman, with shops like Cut & Curl, Meko Clinic, Marie France Bodyline, Nitipon Clinic, Pan Clinic, Pongsak Clinic, Romrawin Clinic, Rajdhevee Hokistic Clinic, Svenson Hair Centres, Slim Up Center and Skin, Doctor, Sparsha Slimming Center, Slimming Plus, Tanaporn Clinic, 2 Be 1 Hair center, Wuttisak Clinic, Teddy bear, Bilion Nail, Nail Paint.