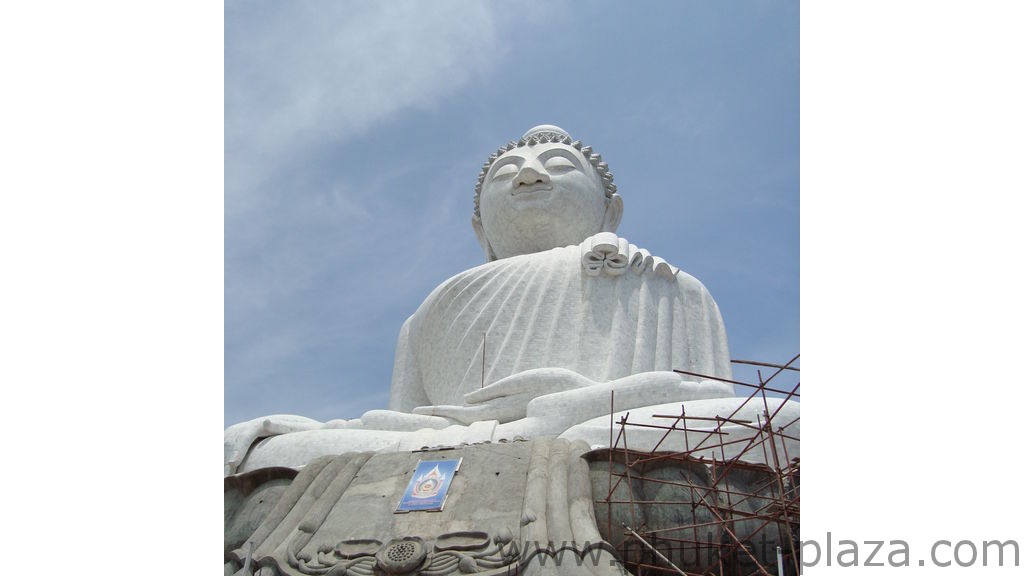 Big Buddha in Chalong is a important and revered landmark, it's located on the Nakkerd Hills between Chalong and Kata. The Buddha image is 45 metres high, and can easily be seen from a great distance. You will notice it from Kata Beach, and from the Chalong area.
Phuket provincial population in preliminary count of 2010 census was counted to be 525,018 people, including some 115,881 foreigners, or 21.1% of the population. However, it is admitted this is inaccurate since The Phuket Provincial Employment Office currently records for more than 64,000 Burmese, Lao and Cambodian workers legally residing on the island. Final figures are to be released later in 2011.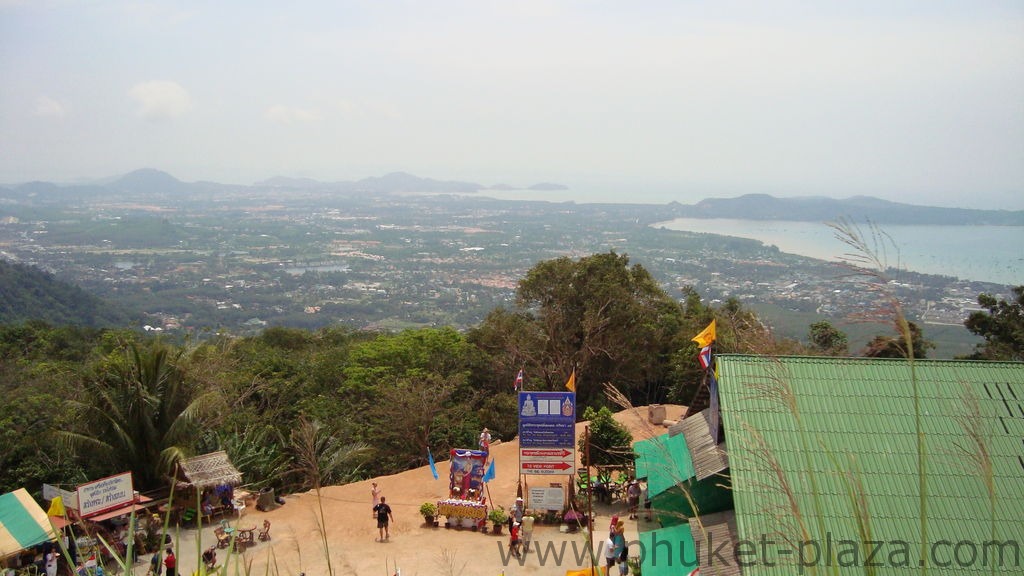 The location itself offers one of the best 360 degree views of Phuket, you will see the beaches of Kata and Karon, parts of Phuket town, and Chalong Bay.
It's very easy to find your way up to the Big Buddha, as there is a road leading from Chalong, not far from the Chalong circle if you are coming from Kata Beach, just turn left in the circle, then keep an eye out for the Big Buddha sign, the turn is to the left, then you are basically on the road that will take you all the way up.
The Big Buddha is best visited during the day, maybe in the early afternoon, and once up there, you notice how peaceful it is, even the wind is very calming and a lot cooler then down by the sea. Once you are up here, in case you did not have anything to eat yet, you can find the Nakkerd Sea View Restaurant, that serves seafood at reasonable prices to an amazing view.
Opening hours are 8:30am to 7:30pm. Make sure you wear nice when visiting a religious site, do avoid beachwear and short skirts.
The road leading up there is in quite a good condition, so there is no problem getting up there with your rental car, or a tuktuk.