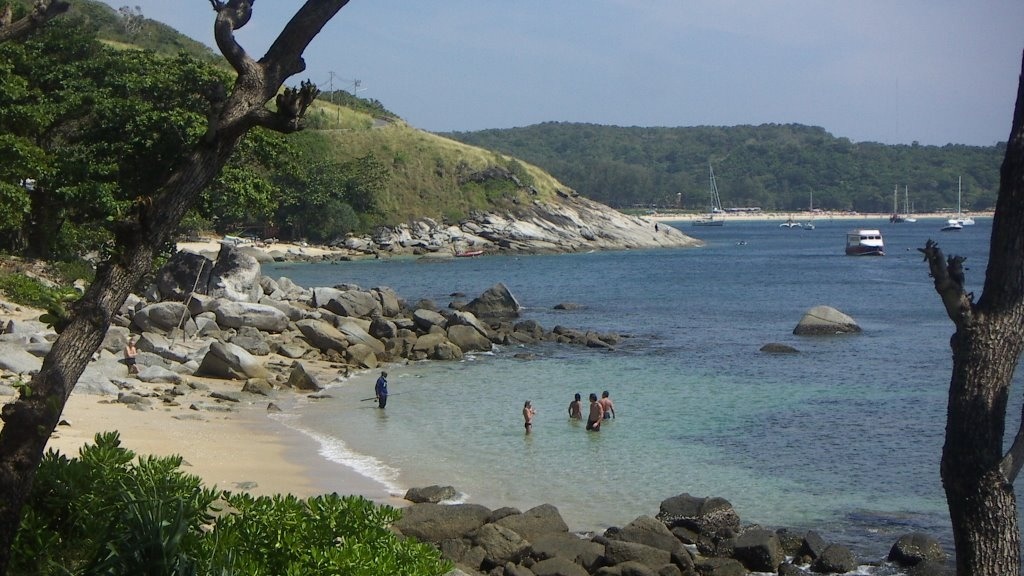 There is still a few more secluded and hidden (smaller) beaches on Phuket. We're going to explore those and bring you some updates, first we'll start with Ao Sane.
In the beginning of December 2006, Thailand launched the first of 22 tsunami-detection buoys to be positioned around the Indian Ocean as part of a regional warning system against giant waves caused by earthquakes under the sea. The satellite-linked deep-sea buoy will float 1,000km (620mi) offshore, roughly midway between Thailand and Sri Lanka.
It might sometime be tricky to find these beaches, but it's worth while, if you are adventurous enough to explore the island, you will find you reward in peace and tranquility while enjoying the sun and the sea.