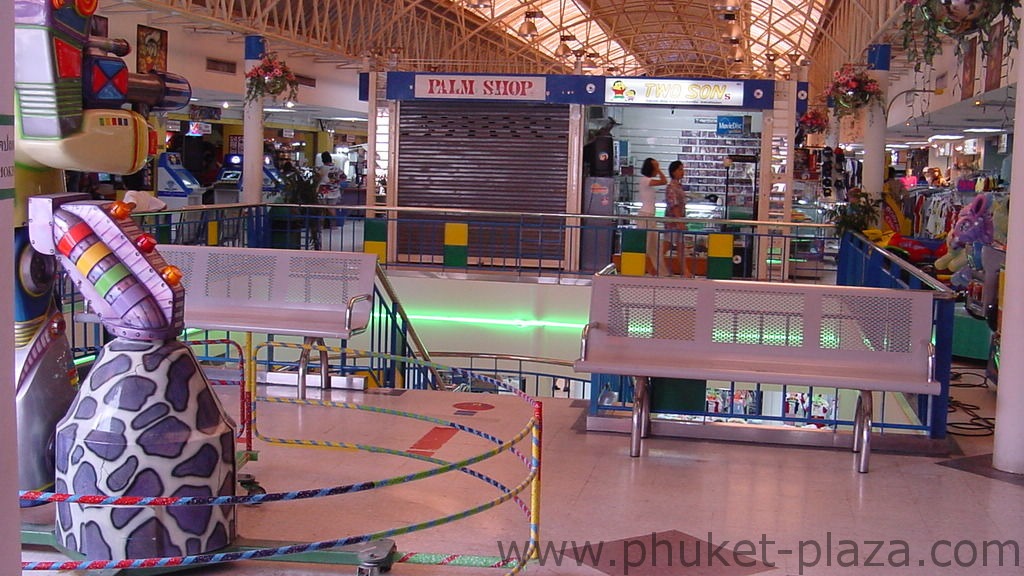 Ocean Shopping Mall Phuket, in Phuket Town is located on Tilok-U-Thit 1 Road just next to Robinsons Department Store. It's not just a place for shopping at great prices, there is also plenty of restaurants and entertainment facilities here, like the bowling alley, the arcade zone and the multiplex theater, paradise complex.
After the Tsunami, By February 2005 many damaged and most undamaged resorts were back in business, and throughout 2005 life slowly returned to normal for the people of Phuket. Following strenuous recovery programs, there is no remaining tsunami damage other than at the most remote beaches.
There is plenty of small shops here to stroll around and find good bargains, you will also find the usual ATM machines, if you are running short of money. You can also find Watson's Pharmacy and a supermarket.
There is plenty of other shops in the surrounding area once you think you had enough. And if you fancy some ice cream or something, you can find Swensens Ice Cream and Pizza Company just across the street.
Opening Hours are daily 10am to 10pm.